Avid FR-5 Brake Lever
Best Price At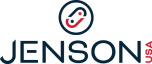 Available At

DESCRIPTION
Avid FR5 Brake Lever. The squeeze of our levers is what dreams are made of. Most Avid levers can be swapped to be run either front or rear, which is convenient if you like to your brakes reversed, and a Godsend if you bust a lever in the middle of the woo
Alan Weighall
OVERALL
RATING
5
VALUE
RATING
5
Strength:
Price.weight.ergonomics. adjustability.function.price
What can I say.used alot of products.there's work as well as the best.love the low profile.easy adjustment install.can't go wrong.maybe not as durable as some,but at under $20 you can always afford another.simplicity is beauty.would buy em again.
Similar Products Used:
Deor DX.LX.XT.XTR.avid SD may.
Pollution Warrior
OVERALL
RATING
3
VALUE
RATING
4
Strength:
They work well with BB7's
Cheap
Weakness:
Short distance between the pivot and the cable end.
Cheap looking
Bad performance with V-brakes
I had Shimano 7-speed brifters on my V-brake bike and when I converted to 9 speed I used the Avid levers. The bike didn't stop worth a crap. The Shimanos have a much longer distance between the pivot and the cable end (in addition to a longer lever) which made a huge difference. The Shimanos are also adjustable for either V-brake or cantilever (you can change the pivot-to-cable distance). The cantilever setting has about the same pivot-to-cable distance as the Avid levers. I ended up going to BB7's. With BB7 discs these levers work well enough to put you over the handlebars, but they require too much braking effort with V-brakes to suit me. I'm also not a fan of the fact that all of the components look like they were painted with a rattle can from Ace Hardware. Shimano makes some better (and nicer looking)levers with a longer pivot-to-cable distance. I plan on getting some soon. Avoid these levers unless you have discs.
Similar Products Used:
Tektro levers; Shimano 7-speed "brifters"
Spawne32
OVERALL
RATING
4
VALUE
RATING
5
Strength:
Awesome forged aluminum quality, sturdy, smooth lever action that isnt sloppy. Easy to adjust.
Weakness:
Levers are a wee bit too short for users with grip shifters.
I bought a budget bike online, an olpran patriot mountain bike, because quite frankly i cant afford anything more, the bike was beautifully built with quality shimano and prowheel equipment on a 6061 aluminum frame. I love the bike to death but the winzip brand brake system that they used was absolute junk and the spring tension mechanisms broke in less then a week.

I ordered a set of avid sd-5 vpull brakes for the front and rear to go along with a set of avid FR-5 levers to replace the cheap plastic ones that came with the bike, and these things are fantastic. I have never seen such quality parts for such a cheap price. I just wish these levers were a tad bit longer because the reach is too short with all the grip shifter length.
Similar Products Used:
Avid SD-5 Vpull brakes
Zachariah
OVERALL
RATING
4
VALUE
RATING
5
Strength:
Light; allows one-finger braking; decent modulation; crash-proof design
One of the lightest mechanical disc levers Avid produces. Only the Speed Dial Ultimate, is a whopping 5g/ea. lighter. The keys to getting great BB7 modulation are listed below:

1) Allow a 1mm gap from pads, on both sides of the brake rotor. Or, the same thickness of a credit card. Turn the inboard/outboard pad adjusters until this clearance is reached.

2) Pre-load the cable-end stop by 1/2" to allow immediate braking, once the lever is pulled. The BB7 allows more than enough lever play, in stock form. Shorten this by pre-loading the loosened cable stop cam of cable slack, then torque down. The result is the cam makes a 1/8 turn less, before braking occurs. This translates to more lever power and controllable modulation.

3) Adjust lever reach by allen screw adjustment at the lever body. This fine adjustment should let your braking finger grasp the lever at the first knuckle, for best stopping power.

4) Use Avid brand Cables(ie; Avid Flak Jacket/Full Metal Jacket) for smoothest cable actuation, and longest life. They both have a special coating and nylon sleeve, that ensures braking smoothness, translating to increased power.
Similar Products Used:
Tektro(snapped lever); Promax
Pedals Fastly
OVERALL
RATING
5
VALUE
RATING
5
I upgraded my Avid Single Digit 3 v-brakes to SD7s and these levers cam with them free. They have a hight quality feel to them and modulate smoothly. They are light, but have a substantial "heavy" feel when you pull the lever (if that makes sense). I understand these usually get fitted with disc brakes, but they work very well with my v-brakes.
Ben
OVERALL
RATING
5
VALUE
RATING
5
Strength:
hardly any resistance on a previouly very resistant setup , looks great on my bike
these levers greatly improoved my riding ability because now i can brake with one finger and stop fine (as long as the brakes work well) the levers are the perfect distance from the handle bar. Braking takes much less effort now and you should seriosly consider them if you are planning on purchasing any noew levers.
Doug
OVERALL
RATING
4
VALUE
RATING
4
Strength:
Very light, Very Cheap, Pretty simple
Weakness:
Simple and not much customability, Levers bend fairly easy
What you get considering what you pay for these are decent levers. I've fallen pretty hard with the bike pretty often (i tell myself its to stay humble) and can remember a couple times it went down on the side that bent. Take my advice with a grain of salt considering I fell on that side but my levers have definitely bent. They kind of slightly curled like a loose soft taco but are still fully functionally but probably weakened. They make a little noise on washboard bumps and roots but I've found this to a lesser degree with my new levers. I like the "stance" on them and since they fit pretty well out of the gate I did not need much adjustability from them. I'm rating these based on what you would expect for such cheap ($) levers and I think they are very good.
Similar Products Used:
Cane Creek DC, Cheap Shimano
Saber Haghvirdy
OVERALL
RATING
5
VALUE
RATING
5
Strength:
Works great with the BB7's andhas no power loss due to its stiff non flex material .generates much power out of your finger. Easy to install line in it. Completely agronomical .Light weight.
Weakness:
Watch out for crashes and don't tighten the bar bolt very much. Give the lever some play room around the bar to prevent lever breaks on crashes.
As it has a non-flex material it will brake with low forces easily broke one and know many friends who did same.

Use them with the BB7's or any other brake and see improvements they will generate you extra power out of your fingers.
You wouldn't need more than one finger on them .
And if you want to set them up with BB7's and 8" rotors be careful when touching them!!

Similar Products Used:
Promax X3 / Tektro
Mike Griffin
OVERALL
RATING
1
VALUE
RATING
2
Strength:
Very light and simple.
Weakness:
Brittle. Snaps very easily.
Lever breaks too easily. It depends what sort of riding you're going to be doing. If you want to go on the rough stuff, these levers are just too brittle. I had to retire from a 100km MTB enduro after a small and normally harmless slip caused the bike to fall lightly against a rock: the lever snapped and it was game over. I need components that will last to the end of the race, and these levers weren't up to it. MTB components need to be robust enough to withstand a few knocks and it's obvious from the reviews below that these levers aren't.
Similar Products Used:
Shimano Deore LX, Shimano Nexave
Todd
OVERALL
RATING
3
VALUE
RATING
3
Weakness:
Crappy power generation.
The levers just didn't have a good feel and don't generate the power the old Speed Dial levers do.
Similar Products Used:
Avid Speed Dial 1.9 & titanium, shimano.
DIAMONDBACK OVERDRIVE|CARBON PRO 29

(was $2,799.99)

$1,599.99




Buy Now

REVIN CYCLING R35|CARBON ROAD WHEELSET

(was $1,200.00)

$799.99




Buy Now

Shimano|Deore SL-M590 3x9

(was $ 80.00 )

$48.07




Buy Now
DIAMONDBACK OVERDRIVE CARBON PRO 29

(was $2,799.99)

$1,599.99




Buy Now
Changebike 612 Folding Hardtail MTB

(was $1780)

$1380




Buy Now