Yeti Cycles SB130 29er Full Suspension
Best Price At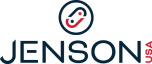 Available At

DESCRIPTION
Fork: fox performance 36/150MM
Wheelset: DT swiss M1900 30MM
Rear der: Sram gx eagle
Brakes: sram guide r
Available Models
:
SB130 GX
SB130 GX Comp
SB130 X01
SB130 X01 Race
SB130 XX1
Trail / Enduro
dcarterdman
Strength:
I have the SB130 Lunch Ride edition, only 3 rides in on my new rig. I have owned 10 different full suspensions over the years, 4 single pivots, 3 VPP, 2 four bar and 1 Switch infinity. This bike by far is the best bike I have ever owned. The climbing is incredible. it climbs so well over technical terrain, it requires almost no skill on technical climbs. if you can pedal,it will go. Frame is stiff laterally. Suspension is cush on the downhills, nothing upsets this bike, just hold on. it is the most planted bike i have ever ridden. Pedal efficiency is absolutely fantastic.
Weakness:
My only gripe with this bike is the BB height. if there were some way to raise it without affecting the handling, I would be all for it. Although I have more pedal strikes, it is easy to handle on this bike. Pedal strikes do not seem to upset it much like some of my other bikes from the past, particularly the VPP pedal strikes, upset the suspension substantially. This is not the lightest bike but it was intended to be.
Purchased: New
Model Year: 2020
slalomfever
Strength:
coming from a 2018 SB4.5, this SB130 is everything I expected it to be. I was looking for a bike that can handle pretty much any terrain in the North East. This bike delivers!!! It has all the attributes that I was used to on climbs and was a lot faster on the down hill sections. The new geometry (seat tube and head tube angles) is AWESOME! I found that the seat angle allowed me to sit normally on climbs as suppose to leaning over the handlebar. The bike was composed and quite plush. Can't wait to put more miles in.
Weakness:
No weaknesses found
Purchased: New
Model Year: 2020
Streaker
Strength:
one of the most capable big-travel 29ers you can buy. It absolutely crushes descents and rides as well uphill as any all-mountain or enduro bike. I felt more confident, faster, and even more skilled. A big part of that is the SB130's steering. Yeti's new geometry changes the way the SB130 steer. Point your wheel, and there's no wandering, no steering vagueness, just precise handling. I found the SB130 to feel like it has more suspension than its numbers might suggest. Another important part;room in the mainframe for a water bottle!!!
Weakness:
Buy if You want one mountain bike that's capable in any situation
Price Paid: 5200
Purchased: New
Model Year: 2019
FSA|9 & 10 Speed Chains

(was $19.99)

$9.85




Buy Now

GT FURY EXPERT 27.5" BIKE 2019|

(was $4,200.00)

$2,730.00




Buy Now

FSA|SL-K 392Evo 36-26T Carbon

(was $449.99)

$166.57




Buy Now
ESKER ELKAT SLX JENSON USA EXCLUSIVE BUILD

(was $5,000.00)

$4,200.00




Buy Now
Fox Factory Float 27.5" 100mm

(was $799.99)

$304.97




Buy Now