Ibis Ripley 29er Full Suspension
Best Price At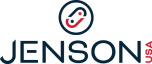 Available At
Available At

DESCRIPTION
In 2005, when Ibis' modern Mojo first touched dirt, its pedigree wasn't what caused a stir in an industry dominated by beer-can frames. An organic shape, progressive material choice, and extensive development -- which undoubtedly pointed to the future -- caused a period of high consumer demand...
jbozo89
Strength:
Sizing is very small--the cockpit is cramped by any standard. The LS version has corrected some of the small sizing problem but at the cost of a more slack bike that may not suit the average CC rider.
kumquat
OVERALL
RATING
5
VALUE
RATING
5
Strength:
Climbing, Handling, Quickness, Nimble, Efficient, Stiff, Sexy, Fun,
Weakness:
None, If you want a little more down hill prowess, go with the LS. The OG can get a little sketchy on steep techy terrain.
I've Owned or Tested them all in this Category. I was lucky enough to have the 429SL, Czar, and Ripley in my possession together for 2 weeks. I tasted them back to back to back. The Czar and 429 were hard to choose between but the Ripley was a clear winner for me. Crazy fast and super Fun to ride.
Similar Products Used:
Tallboy
Tallboy 3
429sl
Czar
SB4.5c
Anthem
Trance
5010
ASR

toddohearn
OVERALL
RATING
5
VALUE
RATING
5
Strength:
Fit and finish of frame, Climbing ability, Incredible value for Special Blend Kit, cornering, traction.
Weakness:
Sizing is very small--the cockpit is cramped by any standard. The LS version has corrected some of the small sizing problem but at the cost of a more slack bike that may not suit the average CC rider.
I have ridden the Ibis Ripley (original geometry) for one year. This was my first 29er and first carbon bike, two industry progressions that I had steadfastly avoided. It has been nothing short of a revelation. I have ridden DW link Turner bikes since 2009 and the Ibis application of this linkage is as good if not better in terms of traction, climbing, and minimal bob. As anyone who has ridden a Ripley can attest, this bike climbs trail terrain better than anything else on the market. If you are a road biker climbing non trail terrain (i.e. fire roads) you may find a better climber, but not if you are a mountain biker doing mountain biking. Where this bike is a pleasant surprise is on the downs--with the wide carbon 941 wheels (a must option) and 23 psi it does as well as my old Turner 5 spot. For a 29er it really corners like a dream. A not so well kept secret is the wise choice of buying the Special Blend Kit and upgrading the wheels to the 941s--the X-fusion shock and fork are really quite good and better than the old Fox stuff. As for the newer LS version it is my opinion that long, low, and slack better suits a 27.5 bike and that the essence of the Ripley was really captured in the original CC/trail geometry.
Harlan
OVERALL
RATING
5
VALUE
RATING
5
Strength:
Climbs really well, excellent cornering
I was really happy with my previous bike and was reluctant to upgrade to a 29er. I got this Ripley with a mix of xt and xtr components and extra wide Ibis 941 wheels. The bike climbs really well about 20% better then my previous bike. However what has blown me away is how this bike handles downhill and around corners - really about a 50% improvemeant - easy. I cannot tell you how much of this is because of the geometry of the Ripley and the carbon fiber larger frame, and how much are the wheels - but it is really incredible. For the first time I feel that I am part of the bike and we are working together while in the past riding was more effort.
Similar Products Used:
Never tested anything else but researched pivot Mach 4 and Mach 429, Santa Cruz tall boy.
DJO
OVERALL
RATING
5
VALUE
RATING
4
Strength:
Well balanced
Great suspension - 120mm is perfect for MD/VA/PA trails
Great climber
Light weight
Very fast

Weakness:
Creaking from bottom bracket
Rear wheel clearance is an issue. You cannot use anything bigger than a 2.25" tire in the rear, especially if you are using Ibis's wider carbon rims.
Paint is not very durable - scratches easy.
A little pricey
Despite the weakness listed, this bike is the best bike I have owned. You read all of the time that the Ripley is a great climber - what does that mean? Well, the bike is super fast on long, grinding hills and has traction like no other bike when the trail gets super steep. An awesome attribute. The bike is very fast through the switchbacks, the front and rear suspension eats up roots and rocks and helps the bike hold the intended line, another awesome attribute. This bike is nearly as fast as my Carbon Epic (a pure XC machine) and way more fun to ride. This bike is a near perfect blend of XC and AM, a blast to ride in nearly all conditions. The balance is great, no front wheel wander on climbs and easy to toss around in the tight stuff. Probably the most versatile bike on the market
Similar Products Used:
2013 Specialized Stumpjumper
2013 Giant Anthem X
2013 Specialized Epic Comp Carbon
2014 Specialized Camber
2014 Pivot Mach 6
2014 Santa Cruz Tallboy
Dave
OVERALL
RATING
5
VALUE
RATING
5
Strength:
Versatile, great climber, fast and confident downhill, handles tight switchbacks better than any other 29er.
Weakness:
Only weakness is press fit bottom bracket makes some noise when under stress of steep climb.
Cross country race machine that will excel downhill and climb anything where you are willing to stay on the bike and not bail.
JTBAZ
OVERALL
RATING
5
VALUE
RATING
5
Strength:
The Ripley is stable on descents, fast in the corners and a great climber.
Weakness:
No weaknesses noted to date. I have not had any issues with creaking or other noises as others have mentioned.
The Ripley is a very versatile trail bike which is capable of effectively handling a wide range of terrain. I was surprised at it's ability to hold its line in tight corners. Also standing out was the bikes snappy feel. Equally impressive is how stable the bike is on steep rocky descents.
plume
OVERALL
RATING
4
VALUE
RATING
5
Strength:
I wanted to add something to the conversation without too much repeatable information but I think I really agree strongly with the MTBR review and awards given this past year - the Ripley is the best climbing bike I've ever ridden, hands down, ever. For every rider steep, technical, and tight switch backs are a place where most of us would like to improve - rarely does equipment alone allow for this (at least in this instance), enter this chassis - I'm cleaning technical ascents that I haven't in the past. It has so much intelligent traction, that I'm still surprised by myself and my bike in those "not sure I'm gonna make this" moments, the Ripley is a delight when the trail goes UP.

Ibis knows about bike handling and it's why they insist on 51mm offset forks for the Ripley. This coupled with a relatively short wheel base and chain stays let the bike feel more like a 26" and less like most full suspension 29" bikes. There is a very intuitive way that the bike handles in most normal trail conditions. It corners very well, and while I do notice some frame flex off the bike, it's not something that I feel while cornering.

Small things like the finish on the blue version is top notch. I've run it through some less than desirable situations, and it's caught a small tree while on my friends car (doh!), I've even recently seen what another riders foot print looks like on the top tube, (so sad!) all of these run ins and the paint has remained smoothly in place after just a little buffing. It's clear that quality control is high at the Ibis factory.

Weakness:
I have to simply echo other reviews: undesirable cable routing and noise, although this is a very small grip, I don't believe the semi-internal routing to be of any benefit. I think we'll likely see this go away in the following generations of Ibis 29ers.

The bike is loud. Part of this is the fact that it's carbon, and to be fair, carbon bikes tend to act as speakers. I've owned other carbon mountain bikes, none of which talked to me quite as much as the Ripley does. I've had improvements by cleaning frame hardware and checking BB and drive train components. It still talks a bit. Ibis has done a good job by providing small but effective running changes to frame hard ware. I have all of those updates and still work to keep the bike silent. Like many, I would prefer a traditional BB although I'm unaware at any long term disadvantages of the Shimano press fit standard.

The Fox product that was bolted to this frame is the Achilles heal for many, and I believe it to be the reason for many a red mark in some of the more professional reviews. After only a few rides I opted to have an after market damper system installed (PUSH) and it made the world of difference. Instead of a overly harsh and unpredictable feel in rough terrain I had a chassis that was much plusher, more predictable, and showed improvements downhill as well as in a climb. A bummer for a $3000 frame set.
An almost perfect bike that is only slightly confused in it's place in the growing 29" trail bike market. It's more fun than a traditional XC bike, it's certainly much more capable and adaptable. I would race this bike on short track, XC, endurance, and super d. I believe that with an updated rear shock like the Cane Creek InLine, and a Rock Shox Pike the bike would also be a suitable choice for Enduro courses with some pedaling involved. I'm curious about both of those items and look forward to finding the full personality of the Ibis Ripley with some slightly bigger and better thought out suspension choices. Best climbing bike I've ever ridden, wonderful in the corners, fun and playful handling with some problems with the rear suspension choices and noises that may, or may not be generated from a lot of moving carbon.
DrewBird
OVERALL
RATING
4
VALUE
RATING
5
Strength:
Nimble, light, fast, fun 29er. This is a fully valid option for XC racing, but could also do endurance XC races, general trail riding, or Enduros depending on setup. Very versatile. The suspension design is very elegant, stiff, and works great. Ibis is the best company in the industry, incredibly responsive to their customers and will take care of you if anything goes wrong.

In terms of the ride, this is a very snappy and responsive frame. The angles and suspension feel make it really rail corners. DW link gives hardtail-like responsiveness to pedal inputs, but still does a great job of soaking up bumps. Definitely not an AM bike, but very capable on moderate jumps and drops. All in all, I love this bike.
Weakness:
There are no weaknesses to report in terms of ride quality-this thing is a blast. There are a few issues around frame setup though. Cable routing could be better; read der. and brake route right over the shock, which means they bow and move when the shock cycles. I'd prefer routing down the DT and then onto the rear swing arm. Internal routing of shifter cables are also more of a hassle than a benefit. There are definitely some issues with cable slap and noise, and the "work arounds" from Ibis (zip ties inside the frame, fork protector) are not very elegant. Some provision for internal dropper routing would be nice, though the eccentric pivots in the seat tube preclude this to some degree. I don't love press fit BBs on mountain bikes.
Don't let my negative comments deter you; these are minor quibbles. This bike is AWESOME where it matters: on the trail. It's just a blast to ride, it will make you faster. I run it with a Fox 120 fork, but I'd imagine it'd be pretty fun with a 140 in a more rowdy, all-mountain way. In my opinion this is the best full-susupension 29er out there right now.
Cycletherapy
OVERALL
RATING
5
VALUE
RATING
5
Strength:
light, nimble, agile, yet confidence inspiring on more demanding terrain.
Weakness:
in terms of ride, nothing I found. The cable routing into the head tube has worn through the cable outer, long term steerer tube issues? Don't know. Paint durability? - saw some chipping after a crank came loose. E13 / BB coming loose? Would like to see internally routed Reverb option. Picky, but it's very expensive and I would want that option on a modern AT bike.
This bike was a demo from Bothy Bikes in Aviemore. It had the 140 Fox up front, fox CTD, 'proper' tyres (for round here) Hans Dampf / Nobby Nic, 2 x 10 XT inc' brakes, fixed seat post, 740 Ibis carbon Riser bars.
Ok.
I was very lucky to spend four days riding this bike whilst my Tallboy was in for bush / bearing work (nearly a yearly thing for me) and I rode it on steep tight and technical trail as well as some fast rocky downhills. On the techy steep climbs I had no problems whatsoever. I had thought, simply from seeing a 140 fork up front, that the front would be too high and vague, but not so. The rear was plush enough to handle the numerous roots, yet never felt like it was bobbing away my power.
Truth be told I left the shock / fork wide open all the time and it felt just fine like that!
It actually felt a tiny bit better up the climbs than the Tallboy (original 100mm version with 120mm forks) which was a surprise. Downhill was lovely, front end went just where I wanted it, no oversteer or sluggishness, but with 120 and 140mm of travel to handle the rocks and drops. It made everything just so much more easy and relaxed, it's way better than I can ride.
In sum up, it felt like a much more capable Tallboy - climbs a bit better, descends better, yet still has that Tallboy'ish nimbleness and agility. It's not steam roller for just smashing through stuff.
The cable routing is a wee glitch (really don't like the holes in the head tube idea) and for this money I'd want hidden Reverb routing.
I've not ridden a SC TLC yet, but for my sort of riding i.e. fairly fast xc on quite challenging terrain (big rocky mountains and rocky tight woodsy trails) I wouldn't hesitate to jump ship from Santa Cruz to Ibis - and I've ridden Santa Cruz since the first cantilever Superlight.
Fox|Factory Float 27.5" 100mm

(was $799.99)

$304.97




Buy Now

DIAMONDBACK OVERDRIVE|CARBON PRO 29

(was $2,799.99)

$1,599.99




Buy Now

Shimano|Deore RD-M592 9 Speed Long

(was $69.99)

$33.37




Buy Now
KONA SUPREME OPERATOR AL 27.5 BIKE 2017

(was $7,499.00)

$3,499.99




Buy Now
SRAM Stylo Dub 34T 12s

(was $139.99)

$67.77




Buy Now