Ibis RIPMO 29er Full Suspension
Available At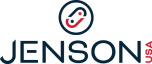 Best Price At

DESCRIPTION
145mm dw-link rear travel
160mm front travel
Carbon fiber front and rear triangle
Fox Float Performance Series and DPX2 with EVOL Shock
Available Models
:
Ripmo XX1
Ripmo XG1
Ripmo XT
Ripmo NX
Ripmo GX
wilsondaj
Strength:
I bought the NX build and swapped out a few pieces from my last bike (zee brakes, xo1 derailleur, and e13 cassette). Very balanced and intuitive. Initiates turns effortlessly. Very poppy and playful when descending but still handles the gnar quite well. 9/10 for descending (1 point off for super high speed blasting through gnar as the back end does feel like it can be overwhelmed although this could be my set up) If built up light actually pedals uphill quite well, it's no xc whipet but certainly doesn't wallow even when standing and mashing. 8/10 climbing. Build quality is excellent, cable routing surprisingly easy to use. Value for money 7.5/10. Not as good as a direct to consumer, but the packages are put together in a smart way so as not to immediately have to swap out too much on the lower builds. Overall package I give a 10/10. Compared with the best in every class it's very close but it's the combination of all factors that make it so exceptional.
Weakness:
Nothing identified yet.
Price Paid: 5500
Purchased: New
Model Year: 2019
Halakennels
Strength:
Climbs like a goat.......truly liberating......then the downhill..... The bikes knows what to do before you will!!! The most intuitive ride I have EVER rode!!!!
Weakness:
You will have your work cut out for you to find one!! This whip is AWESOMELY insane...... you really need to ride this thing!
Purchased: New
Model Year: 2019
Changebike|612 Folding Hardtail MTB

(was $1780)

$1380




Buy Now

SHIMANO SLX BRM7000 DISC BRAKE|

(was $119.99 )

$74.99




Buy Now

Shimano|XT RD-M786 10 Speed Shadow

(was $ 140.00 )

$57.87




Buy Now
G-Form Elite Knee Guard

(was $99.99)

$49.99




Buy Now
Truvativ Descendant 32T Dub 12s 175mm

(was $ 260.00 )

$195.17




Buy Now