Osprey Packs Raptor 10 Water Carrier
Available At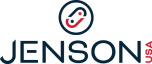 Available At
Best Price At

DESCRIPTION
Like nothing you've seen before, the Osprey Raptor 10 offers streamlined organization with enough room for extra food and layers. Ideally sized for everyday riding, the lower, side compression straps keep the load close to your back while a stretch woven front pocket stashes extra gear.
thegock
Strength:
A lot of pockets. Good capacity for non-expedition length rides. Durable. Good guarantee. Bought it because I like the 14L model so much.
Weakness:
None I noticed.
Price Paid: 100?
Purchased: New
Model Year: 2015
Jayem
OVERALL
RATING
2
VALUE
RATING
2
Strength:
Compartments, magnet, airflow, rain jacket.
Weakness:
Dinky straps, due to hose cross-over and magnet on the opposite side, it always ends up in the dirt/on the ground any time you set the park down.
After a few years, I'm not happy with this. The fact that the mouth-piece falls to the ground any time you set this down is a deal-breaker. They designed it this way with the cross-over and magnet on the opposite side, so any time you unbuckle it, the hose dangles way down and goes right into the dirt/ground if you set the pack down. The "selling" features like the magnet, rain guard, airflow and other features have been matched by the modern camelback and other packs, but they are free from this issue of the hose going right to the ground.
Similar Products Used:
Camelback.
stunnerable
OVERALL
RATING
5
VALUE
RATING
5
Strength:
Easy to use, you forget that your wearing it, stylish, excellent storage capacity.
Weakness:
Bladder cap needs to be tightened very firmly to prevent leakage.
To address a review below from Steve who reviewed this pack poorly due to a leaky blader cap; you need to really tighten it. Like a man. ??

Seriously though, other than having to give the cap a good firm twist after filling the bladder up with your beverage of choice, this pack is simply exceptional. The most important factor in any hydration pack is comfort. After about 30 seconds of pedaling (probably less) I completely forget I'm wearing it. It holds 3 liters of fluid which is more than enough for my typical rides and the magnetic bite valve is the best valve in the business. It takes any thought out of its use. I see so many guys with Camelbaks that leave the hose just dangling (probably because securing it is more complex) which has to be at least a little annoying swinging around and taping your thighs constantly. That's what makes the Osprey stand out! This pack is just simple to use, as comfortable as it could possibly be, and extremely durable as all Osprey packs are and known for.

In short; if you're looking for a high quality hydro pack, look no further!
Similar Products Used:
M.U.L.E
centralcalcoast
OVERALL
RATING
5
VALUE
RATING
5
Strength:
the pack hugs your back and has plenty of room for all your gear, even loaded down I didn't experience any pressure on my back or fatigue .
the2013 upgrades osprey did on these packs was perfect I tried the camelbaks and chose the osprey over them ........................camelbak my have been the pioneer of hydration packs but osprey perfected it !
Jamesm925
OVERALL
RATING
4
VALUE
RATING
5
Strength:
doesn't move around or bounce on your back.
holds enough water for a 5 hour ride.
great organization of pockets.
love the magnetic valve.
well ventilated. heat wasnt a problem in 80F weather.

Weakness:
valve sits at a weird angle for me when in my mouth. seems a tad too long in the tube.
while padded, I could feel the plastic brace on the bladder putting pressure on my lower spine. turns out it wasn't that bad after a 3 hour ride, but definitely annoying.
I dont know if I had the pack adjusted incorrectly, but I developed nerve pain around the area b/t my right scapula and spine.
I'm a road rider turned MTB-er and have never used packs outside of hiking. So I didn't have high expectations coming into this, but I was pleasantly surprised that the pack stayed put, and the extra weight was barely noticeable.

I'm going to give this a few more rides to review. I still prefer riding w/o a pack for the freedom, but drinking water bottles on a rocky trail is an exercise in frustration. That, and I didn't have to ration my water like I normally do on my road bike. So I stayed much more hydrated than I normally am.

I tested the pack on an 80F day riding in the pine forests, and it definitely did not make me feel any hotter than w/o a pack.

If you already love riding w/ packs, you'll really LOVE this.

If you're new to using hydration packs, the osprey raptor wont let you down.
Similar Products Used:
camel back
TXTony
OVERALL
RATING
4
VALUE
RATING
4
Strength:
Plenty of storage...Comfortable when loaded down
I have been a long time user of the MULE and when my last one finally gave up the ghost I decided to try one of these...It is a great alternative to the MULE..plenty of storage compartments..water delivery is on par with other hydration packs in this range..I like the cap on the bladder on this unit vs the MULE a lot better..easy to fill up..all in all I would say it is a great pack for the price...
Similar Products Used:
MULE
Azunderwood
OVERALL
RATING
4
VALUE
RATING
5
Strength:
Comfortable , lightweight . Perfect size. Good pockets for everything you need.
Bought this pack through rei acoulple weeks ago and love it so far.
Compared to my old camel pack is night and day difference . I prefer having no
Pack on when riding but doing big rides and sometimes in the as heat you need
One. This pack won't disappoint the 10 is a good midel size . I rely on reviews
For a lot of my purchases so I will spread the words that osprey makes great
Products . I have had 2 hiking packs for years no problems.
Coondog#77
OVERALL
RATING
5
VALUE
RATING
5
Strength:
Large bladder opening, 3L capacity, lots of usable space, and adjustablity.
I bought this pack as an upgrade from my CamelBak Classic that I've had for ten years. I really wanted a pack with a larger bladder and storage space for tools, tubes, etc.

This pack delivers! All of the straps really helped me get a nice fit and the pack stays put when in rough terrain. It's great to have space for a spare shirt and several spare tubes or other necessities when on the trail. The three liters of water goes a long way for extended trips, and the waist pockets are great for gel packs or other snacks.

I also use this pack for hiking here in Arizona and it works well. If I was only using it for hiking I would have gotten a smaller pack, only because it seems a bit bulky when hiking.


Guerdonian
OVERALL
RATING
5
VALUE
RATING
5
Strength:
Well thought out obviously designed by bikers for bikers. Durable. Looks good.
Weakness:
Some straps have worn, and a little large around my skinny ass waist. Nozzle material is soft so take it easy with the chompers.
I love this pack. I have had a few others from competitor brands, but this one wins hands down. The compartments are perfectly laid out for everything you need doing a long solo day or riding. Helmet attachment thingamabob is cool. Plenty of pockets for storage. Robust design that has seen plenty of abuse over 3 years, and only thing that has broken is the chest strap from flying into a tree, not Ospreys fault :)

The bladder is a good design that holds plenty of water with a large opening. The other reviewer says it doesn't dry well, but none of the bladders from any company that I have used have dried well without using some device to hold them open.


This pack is top notch, and would highly recommend it to others.
Similar Products Used:
Camelback, Platypus
Steve
OVERALL
RATING
2
VALUE
RATING
3
Strength:
Great pack lite and great storage
Weakness:
Bladder leaks at fill port. Seal in cap leaks and does not stay in place. I bought it on line and tried to contact osprey on line. They have no contact # or email on there site.
I was on a three day trip and had to buy a 3L mule bladder for it.
Similar Products Used:
Camelbak
RACE FACE TURBINE R DROPPER POST|

(was $295.00)

$229.99




Buy Now

SRAM|Stylo Dub 34T 12s

(was $139.99)

$67.77




Buy Now

Shimano|Deore RD-M592 9 Speed Long

(was $69.99)

$33.37




Buy Now
SRAM Stylo Dub 34T 12s

(was $139.99)

$67.77




Buy Now
FSA SL-K 392Evo 32T Carbon

(was $449.99)

$215.77




Buy Now