Fabric Cageless bottle Water Carrier
Available At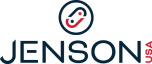 Best Price At

DESCRIPTION
Revolutionary cageless water bottle completely does away with the need for a cage by mounting directly to your frame. The ultralight-weight 1.5g studs are secure, remove unnecessary parts and improve the clean lines of your bike.
Alan
OVERALL
RATING
2
VALUE
RATING
3
Strength:
I like the lightness of the bottle, and the dripless valve.
Weakness:
Remounting the bottle on the studs while riding is impossible. Alignment, angle, vector, and pressure ALL interfere with your riding. I keep it as a spare on the seat tube, but my main bottle has a tapered bottom (forgot the brand name) and a carbon cage. Works great.
BergMann
OVERALL
RATING
1
VALUE
RATING
1
Strength:
Light, potentially suitable for road use if improvements are made.
Weakness:
Bottle does not stay on bike, even for moderate XC riding. Valve fouls & inhales dirt. Cannot remove or re-attach bottle under normal MTB riding conditions.
The verdict after 6months of hard use: 1-Star (out of 5).  Fabric's bottle system simply isn't up to offroad use. I had high hopes that this would be a clean, simple solution to shorter rides where I didn't want to wear a Camelback.  Here is why Fabric fails: 1) these bottles fall off.  They simply launch off my 5" trailbike on moderately rocky XC trails. You can't always predict when, but they do, almost every ride. I've been "fortunate" enough to find the bottle again so I have enough water to finish my ride, but you simply can't rely on this system to keep water on your bike when you need it most. 2) The nozzle: the nozzle has a wide mouth & large silicon diaphragm like the Camelbak bottles, this means the bottle picks up as much dust & mud as you can find with your front wheel.  The diaphragm also "puckers" meaning it opens up like a flower, allowing grit to accumulate *inside* the bottle. Fabric needs to make a traditional push-pull nozzle w/ a center plug like the specialized widemouth if they want to sell these to dirt riders.  3) Force of insertion/removal combined w/ short bottle & non-adjustable studs.  This bottle cleared the shock on my SC 5010, but sits so low on the XL frame I have to slam my dropper post just to reach it.  When I do, it requires so much force to yank it off, that it's almost impossible to drink while holding a line on narrow singletrack, & putting it back on is even worse since you have to take your eyes off the trail for several seconds to locate the studs & ram it back on. Simply put, you have to stop the bike to drink from this thing unless you're on a smooth, mellow jeep road.  Then you have to waste water by blasting filth out of the valve - if you're fortunate enough to find the bottle still on your frame, that is.
It may be fine for road use in a cool climate where you don't need insulation, don't need more than 44oz for longer rides, & can tolerate the destabilizing force of having to yank bottles off & jam them back on the studs.  I live in a hot climate where I need every last one of the 50oz I can put in two insulated Big Chill Podium bottles for 4-6hr rides, so this Fabric bottle system is destined for the shelf.  There is potential for a 3/5 Star rating for road use if Fabric can make a 25oz insulated bottle. The extra length would make bottles easier to reach, and the system is light, making it a cheap way to drop weight off the bike if you're willing to deal w/ the hassle.
KONA PROCESS 153 CR/DL 27.5" 2019|

(was $5,999.00)

$3,899.95




Buy Now

FSA|SL-K Carbon 392 Evo 36/26T 10/11s

(was $449.99)

$176.37




Buy Now

Evil|Offering GX Eagle 2019

(was $5799)

$5218.99




Buy Now
FSA SL-K Carbon 392 Evo 36/26T 10/11s

(was $449.99)

$176.37




Buy Now
KONA OPERATOR CR BIKE 2019

(was $5,999.00)

$3,899.35




Buy Now