Topeak Mini 20 Pro Tools
Best Price At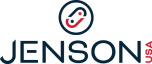 Available At
DESCRIPTION
-20 functions: 2,2L,2.5,3,4,5,6,8,10mm hexes, Torx T10/T25, 14g, 15g, Mavic M7 spoke wrenches, chain tool, chain pin breaker, chain hook, aluminum tire lever, crosshead and flat screwdrivers and a bottle opener -Hardened steel tools with forged aluminum body, neoprene case. 150g
s0ul_chicken
OVERALL
RATING
4
VALUE
RATING
5
Strength:
This multi-tool almost has everything you would need for trail-side repairs, along with a few tools that you will probably never use. What I like the most is the size, it is extremely compact which is perfect if you are a minimalist with your gear, but sturdy enough to take off a pedal if you so desire. Clever use of the chainbreaker as it contains another tool so you can adjust the tension of the opening tool swing to your liking.
Weakness:
No 1.5mm allen, which is needed for dropper post cable collars/set screws. The tire lever tool is a joke, so much so that I wonder why this was even put in there. I ended up removing the lever tool and put a 1.5mm in its place, which is what Topeak originally should have done. Everyone has plastic tire levers, no need to put a tiny, unusable lever in there when there are tools that could be put in its stead that people use.

Almost exactly what I was looking for in a multi-tool, the perfect size and weight. Topeak almost made the perfect tool, they got very close but fell a bit short when it comes to more common tools that could have been included instead. Regardless, this is about as good as it gets to a one-tool-that-does-it-all.
mickmutante
OVERALL
RATING
4
VALUE
RATING
5
Strength:
All metal made tool. Looks and feels very resistant. It is not a to big or to small tool.
Weakness:
The ergonomics: when you have to tighten really hard a screw, you will notice that the tool it is not comfortable at all.
Same for the chain tool, it hurts to work with it. I works well but when you turn the screw, you have to tighten it so hard that you will feel pain in your hand unless you grab it with a cloth or something.
I have been using this tools for 3 weeks and I think it is a great tool. I did basic maintenance to my bikes on the trail, and it accomplish the task, tighten some screws, repair a broken chain, a flat tire, etc.
I found it a little uncomfortable when you have to tighten really hard, you will feel all the tools on your fingers and hand. Same for the chain tool.
I recommended for bikers that want a tool with a small size, not heavy and all metal tool.
Similar Products Used:
Friends multitool, i don't remember the brand.
Raine
OVERALL
RATING
5
VALUE
RATING
5
Strength:
The main factor that made me decide to try the Mini-20 Pro was the size - when folded flat, the Mini-20 Pro was less than half the thickness of my previous multi-tool, the Topeak the Alien II, and it also felt like half-the weight. However the entire unit is all metal - hardened steel bits and a forged alloy body for durability. The Chromoly chain tool is easy to use - coming from experience when I had to use it to repair a broken chain the day after I got the tool. The integrated tire lever is positioned at the edge, making it actually useable and not just there for looks. the tool has a width that is comfortable to grip with one hand for good leverage when using the various tools. Finally, the included neoprene case keeps the tool safe and away from clanging around in your gear bag.


Weakness:
It's retail price is on the higher end of comparable multi-tools.
I already own Topeak's Alien II multi-tool, which is very useful in the garage but a little too bulky to take along in my backpack during a ride. I decided to take a look at what other offerings Topeak had, and I came across the Mini-20 Pro. The tool works great - especially the chain tool, which detaches from the main body.

The Mini-20 Pro is very compact to fit inside any pocket or backpack. The tool tips and the unit itself all are high-quality, the chain tool is precise, and if you're into color coordinating it also comes in a few colors. I now leave the Alien II multi-tool at home on the work stand tray in favor of the Mini-20 Pro. I'd recommend the Mini-20 Pro to anyone who's looking for a small, high quality multi-tool to take along with them on their rides.
Similar Products Used:
Topeak Alien II
KONA PROCESS 153 CR/DL 27.5" 2019|

(was $5,999.00)

$3,899.95




Buy Now

KONA OPERATOR CR BIKE 2019|

(was $5,999.00)

$3,899.35




Buy Now

NINER RIP 9 RDO 27.5 4-STAR BIKE 2020|

(was $6,600.00)

$5,279.99




Buy Now
ODI VANS LOCK ON GRIPS BLACK CLAMPS

(was $29.95)

$20.49




Buy Now
RACE FACE TURBINE R DROPPER POST

(was $295.00)

$229.99




Buy Now