Park Tool IB-3 Mini Fold-Up with Chain Tools
Best Price At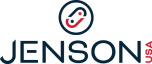 Available At

DESCRIPTION
Parks IB-3 offers everything you need for backwoods repairs in a compact packageThat weighs an amazing 180 grams! Replaces your multi-tool, chainbreaker, andTire levers! Includes 1.5, 2, 2.5, 3, 4, 5, 6, and 8mm hex wrenches,T25 (torx) driver, straight blade screwdriver, composite wrappedTire lever, 2 spoke wrenches, and a universal chainToolThat even works withThe latest 10 speed chains A paltry 6.4oz (180 grams), youll barely feel it in your pocket
Jefe74
OVERALL
RATING
2
VALUE
RATING
2
Strength:
Most of the tools you need. Good tire lever design
Weakness:
Falls apart
rusts
5mm too short
As others have said, it falls apart and the 5mm is too short. On top of that, after a few years mine now has lots of corrosion and rust on the tools, particularly the 8mm adaptor (the cap on the end of the 6mm). The chain tool does work ok, though holding the tire lever just right on the chain pin nut can be a pain. Clearly the plating on the chain tool is much better than on the allens.
mik_git
OVERALL
RATING
1
VALUE
RATING
1
Bought this to replace my Topeak tool that worked really well, had all the tools and was narrow enough to fit in the tool pouch of my road bike seatbag. I had just moved towns so figured I'd get at a store and sus out a few of the stores in town rather than just get one on line. This was the only tool I could find in the entire town that had more than just allen keys (chainbreaker) and cost a small fortune, but I figured hey Park tools stuff is supposed to be good, so sucked it up.
Straight away found one of the bolts was so loose that all the tools just moved around making it useless, but if you tighten it up you had to struggle to move the tools into position, OK that's crap, but hey its only for emergencies it'll be fine and it does fit in the bag.
Got it out to use for the very first time only to discover that the nut had fallen off and disappeared, sweet, tool now completely useless. Went off to hardware store and got a new bolt, all the while thinking I should just toss it and buy a new one. Get home put it all together, fine, then see that the chain breaker, pin remover is... not there, the bit that pushes the pin in/out is not on the end of the screwing part, not broken or anything, just not there.
Great, a high quality tool this is not.
And when you do actually try to use it, its flexy as all hell. Junk.
Similar Products Used:
Topeak Hexan
Leynze something or other
4nbstd
OVERALL
RATING
2
VALUE
RATING
4
Strength:
Lots of tools in compact design
Weakness:
Not a very good design for multi tool
Tire Lever/Spoke Wrench keeps falling off
Because it doesn't have cases on the outside, all the individual tools move around while using it, resulting in awkward grip and need for constant adjustment of the tool position.

It's one of the cheapest tool with the most tools in it, but I would rather spend another $10 and get the one from Crank Brothers.
cobym2
OVERALL
RATING
2
VALUE
RATING
2
Strength:
Relatively compact
Weakness:
5mm hex is too short. Only one tire lever. Chain tool is not the most user friendly. bit heavy.
Its a tool with almost everything needed for emergency trailside repairs. And in a pinch, it will probably get you home.

However, and this is where I think this tool is uncharacteristically poor for Park, it could have been designed better.

My major issue is with the 5mm hex, which is waaay too short. The 4 and 5mm are probably the most used hex wrench size in any bike. Making the 5mm a little nub of metal made it difficult, if not impossible to use in certain situations (such as loosening or tightening disc caliper fixing bolts without removing wheels to adjust a dragging disc brake). A cm or two would have helped... a lot.

Other minor issues are the fact that the chain tool uses a box wrench instead of a hex. The box wrench is on the tire lever, and is pretty narrow, along with the bolt it mates to. Using this system a lot means the danger of rounding out the bolt head, which has sort of happened to me already. Plus, it has no wire to hold the chain together while you work on it (Thank you Topeak), which is probably the best idea for chain tools ever. Perhaps Topeak patented it. Otherwise, I don't see a reason for any mini chain tool not to have one.

I own many of Park's other tools, and all are excellent - 5chili stuff. The IB3, however, doesn't meet those usual standards.
Similar Products Used:
Pedro's, specialized, Topeak, crank brothers' mini tools
cruzean
OVERALL
RATING
3
VALUE
RATING
3
Strength:
Material, weight, slim, strong
Weakness:
5mm is too short to get to rear deraileur bolt and hex wrench is not a standard 8 or 10mm
Park really dropped the ball on this one. It is a great design with lots of potential but the 5mm is a few mm's too short to remove or install a rear deraileur bolt. There is also a removable tire iron that has a built in hex wrench to use on the chain tool. It is too bad that Park did not make the hex a standard 8 or 10mm (often there is an 8 or 10mm nylock on the rear shock bolts)plus add another hole so that both the 8 and 10mm would be included. Also, most people find it easier to use two tire irons, one that the end clips on a spoke and stays put while using the other one to slide around the rim. Park could have just as easy added a second tire iron opposite the existing one. Looks like the Crank Brothers Multi 17 is a good way to go but have not used it.
Similar Products Used:
lots
Shimano|Deore RD-M592 9 Speed Long

(was $69.99)

$33.37




Buy Now

FSA|SL-K 392Evo 36-26T Carbon

(was $449.99)

$166.57




Buy Now

KONA PROCESS 153 CR/DL 27.5" 2019|

(was $5,999.00)

$3,899.95




Buy Now
SRAM Stylo Dub 34T 12s

(was $139.99)

$67.77




Buy Now
KONA PROCESS 153 CR/DL 27.5" 2019

(was $5,999.00)

$3,899.95




Buy Now