Crank Brothers Multi-19 Tools
Best Price At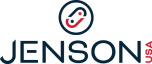 Available At
DESCRIPTION
weight - 175g length - 3.5" / 89mm frame - 6061-T6 aluminum tools - 6051 high tensile steel chain tool - 8/9/10 speed compatible spoke wrench - #1, 2, 3, 4 hex wrenches - #2, 2.5, 3, 4, 5, 6, 8 screwdrivers - phillips, flat open wrench - 8mm, 10mm torx - t-25 / t-10 carrying case - stainless and polymer warranty - lifetime
mello151
OVERALL
RATING
5
VALUE
RATING
5
Strength:
All the right tools, good construction, fairly compact
Weakness:
Lid to case wont' stay on.
This tool always has the tool I need. It also fits nicely in my small CamelBak. I forget that it's even there until I need it. I even use it for stuff at home sometimes since it's usually easier to get to as opposed to searching out the right size hex bit in the tool box.
Similar Products Used:
Leathermans...
akamarcus
OVERALL
RATING
5
VALUE
RATING
5
Strength:
Solid tool, no frills, no plastic.
Weakness:
Case doesn't serve much purpose, and the cover is difficult to get off without a tool.
Very strong, well built and assembled. Has basically every tool you'll need for field repairs. No plastic.
Joltin' Joe
OVERALL
RATING
5
VALUE
RATING
5
Strength:
Great all around trail unit. Have not been disappointed with this product. Crank Bros. make sturdy, reliable, efficient tools.
When you're thirty miles out, the rain is coming down in buckets & a 5' drop has caused a bit of mayhem with your filly, you'll be relieved that you brought along the Multi-19.
Similar Products Used:
Topeak
Anonymous
OVERALL
RATING
5
VALUE
RATING
4
Strength:
Lifetime warranty. Stainless steel components (some) and this really cool carry case thingy.
Weakness:
A tad heavy, but so is everything else I carry (including the kitchen sink).
This is my third bike tool. Lost the first one. Second one rusted up really quick. I bought the Crank Bros 19 on a whim. Like the metal carry case. Advantage: keeps the tool from rubbing holes in your saddle bag or Camel Back (like my Park Tool did). Sure, it adds weight but I don't care. The Crank does not include tire tools (like the aforementioned) but not a deal breaker for me. The 19 does have a lot of tools (some not afforded on the Park Tool), not to mention spoke wrenches. Plus neat chain tool. I have oiled this one up to prevent rusting and the carry case fits perfect in my Camel or saddle bag. So far, I like, and a lifetime warranty to boot. Everything I expect in a bike tool, and the nice case is a deal maker.
Similar Products Used:
Rock from trail. Topeak Hexus™ 16, black (lost it on the trail); Park Tool I-Beam Mini Fold-Up with Chain Tool (started to rust withing two weeks of carry in my Camel Back).
Anonymous
OVERALL
RATING
5
VALUE
RATING
5
Strength:
Fairly light, great for having on the bike.
Nice, sturdy toolkit to put in your bike pack. I've had it for a few weeks and already used it several times on my bike and a friend's bike on the road with great success.


Call_me_Al
OVERALL
RATING
5
VALUE
RATING
5
Strength:
Light, slim shape fits easily into a pocket.
Lots of tools.
It is wide enough to get very good leverage.
Very strong... I doubt I will ever manage to break this thing.
Weakness:
The slim, wide shape that makes it easy to carry in a pocket also makes it a bit tough to use in tight spaces.
Mine developed a little rust on some of the individual tools... from my sweat maybe?
A great tool to have with you on the trail. It fits easily into a pocket or camelbak. With it, you can fix just about any mechanical issue. It even has a spoke wrench, although I've never tried that. Overall, this is an excellent tool.
Jeff
OVERALL
RATING
5
VALUE
RATING
5
Strength:
Best chain breaker, carrying case, feels like quality,
Weakness:
Most expensive multi tool I could find.
Get this if you are sick of buying the cheapest tools, they always seemn so clumsy and fragile to use.
Similar Products Used:
Park tools, Ice tools
Biker
OVERALL
RATING
5
VALUE
RATING
5
Strength:
The best spoke wrench you'll find on a pocket multitool. You don't need another spoke wrench. For some reason the chain tool works loads better than my Park multitool.
Weakness:
Not that they could help it in a 19-piece tool, but its a bit bulky to turn in tight spaces compared to others. But like most tools it swivels so it has never bothered me.
I live in the middle of nowhere so the bike shops here are a complete joke. I went to the only three places around that sell bikes and none had a spoke wrench of any kind. Even though they had some 3000 dollar bikes (sad world we live in eh?). I came back not knowing how I would finish my wheel, and grabbed the spoke wrench on my new multitool. Surprise, it worked perfectly. My last multitool had a completely useless spoke wrench. Apparently this is well designed and it comes with a tin as well so it doesn't get ski wax all over it in the winter. Looks like I'll have to get their pedals. Great tool.
Similar Products Used:
Park I-beam, 6 houses worth of carpentry tools and then some.
Derek Knight
OVERALL
RATING
5
VALUE
RATING
4
Strength:
Everything you need on the trail.
Weakness:
It might be a little pricey compared to others. But I still think it's worth it.
It's very nice to have such a good tool with you while out on a ride for those small adjustment or even helping out a fellow rider. It's compact size and variety of tools is perfect to take along for the ride.
Similar Products Used:
plain old Craftsman tools
William Kolbe-Booysen
OVERALL
RATING
4
VALUE
RATING
3
Strength:
Neat looking , tough , durable and comes in a handy tin which is good for your spare change , the slim design makes it easy to pack away . Always gets compliments from other riders seeing it for the first time . Plus its made by Crank Brothers !!!!!!!!
Weakness:
pricey , there are cheaper equivalent products
efficient and cool looking , if you have spare cash ... own one
Similar Products Used:
ravx and topeak tools
NINER RIP 9 RDO 27.5 4-STAR BIKE 2020|

(was $6,600.00)

$5,279.99




Buy Now

FSA|K-Force Di2 Carbon 700mm

(was $79.99)

$44.07




Buy Now

SDG I-FLY 2.0 I-BEAM SADDLE/SEAPOST COMBO|

(was $140.00)

$69.99




Buy Now
RACE FACE TURBINE R DROPPER POST

(was $295.00)

$229.99




Buy Now
KONA OPERATOR CR BIKE 2019

(was $5,999.00)

$3,899.35




Buy Now