Crank Brothers Multi-17 Tools
Available At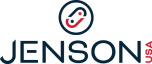 Available At
Best Price At

DESCRIPTION
Crank Brothers Multi-17 Tool supplies most anything you need on the Road/Trail. Includes: Chain tool, spoke wrench, hex wrenches 2.5, 3, 4, 5, 6, 8. Two philips annd two flat screwdrivers. T25 Torx, 8 and 10 mm open end wrenches. Comes with a stainles
Brittney
OVERALL
RATING
5
VALUE
RATING
5
Strength:
Compact, convenient, bright colors
My go to with bike (and home) repairs! This tool is so compact and light-weight that it is my best ally for on the road repairs. The brighter colors also make it easy to spot at dusk when you are trying to do a quick repair in grass or gravel. The lifetime warranty makes it a no brainer, what companies still offer such generous warranties?
andrew
OVERALL
RATING
2
VALUE
RATING
2
Strength:
well made solid bit of kit
Weakness:
chain splitter is practically unusable - i am yet to be able to get enough leverage to get any where near pushing a pin out - unlike my much cheaper Topeak multi-tool! Only other complaint is that the tools are on the short side making some jobs very challenging e.g. water bottle holder tightening
Not sure how this tool gets the rave reviews unless they are by people who have not had to actually use it. Yes to pick up and hold it feels great and well put together, certainly is engineered well above what you might need out on the trail. But from a design perspective as indicated above there are some significant flaws in it. When i contacted Crank Brothers to ask if it was just me, they said it is not a chain breaker and i should try keeping my chain well oiled - thanks guys!
hutchtrickstar
OVERALL
RATING
5
VALUE
RATING
5
Strength:
Compact, study, not too heavy, great bang for your buck, every tool you need for the trail , and cool looking.
Weakness:
Have to keep it lightly oiled to prevent rusting.
Very well made tool and good reach. I find nothing wrong with the chain tool. Thee is a lot of leverage to pop the pin easily. I read many complaints about it not being long enough to push the pin all the way out, but that is what it was designed to do and it is pretty damn accurate. To remove the pin, just move the chain in front of the slot and run it again. I also read complaints about it causing tight spots in the chain or braking when trying to remove cranks. This tool was made for emergencies and to get you out of the woods, not for regular bike maintenance.
Similar Products Used:
Park
Dirtvet
OVERALL
RATING
2
VALUE
RATING
2
Strength:
Metal is quality steel that holds up well. Fits nice into your hydration pack, no matter how small the pocket.
Weakness:
Chain Tool does not push the pin all the way out. This forces you to carry A)another tool specific for chain break or B)or pliers, and hope you don't bend the chain plates trying to get that stuck 3/4 way out pin all the way out. This is a serious design flaw that lowers my opinion significantly of this tool.
Nice wrenches but lousy chain tool. Spoke wrench is OK too.
Similar Products Used:
generic tools purchased probably from a bike shop. No others with a chain break though.
Anonymous
OVERALL
RATING
5
VALUE
RATING
5
Strength:
Big punch in small package.
Weakness:
Nothing. Well I guess it can't overhaul my suspension.
Makes most standard and emergency mtn and road bike repair a pleasure and not just something annoying you have to do every once in a while.
Omicron
OVERALL
RATING
4
VALUE
RATING
5
Strength:
Compact, strong and has what you need.
Weakness:
Chain tool does not lock in place, have to use included band to hold it together.
I've used the tool to secure a loose cleat, swap out pedals, install lock on grips and fix two chains so far. The chain tool, on mine at least, has sufficient pin length to knock the rivet clear out of the chain which I discovered trailside while getting eaten alive by mosquitos. On the plus side the pin should be plenty long enough to work on any chain. Could be a redesign based on others comments?

Can't say enough good about this thing. I fear riding without it. The chain tool is a little difficult to use but that could just be my inexperience with chain tools. However, it did allow me to get back up and running pretty quick instead of walking home!
Similar Products Used:
n/a
Dirty Mac
OVERALL
RATING
4
VALUE
RATING
5
Strength:
Has all the tools you need. Very well built. Beautiful construction. Great customer support.
I've used this tool to assemble and disassemble my bike for traveling and for trail repairs. I love the tool selection. Every tool I need is there and it fits very comfortably in your hand. The 5mm is a tad short for removing the derailleur but it still gets the job done. The tool is bullet proof. Used a hammer on it to remove a very stubborn pedal and you'd never know it. The only complaint I have is with the chain tool. It has a very short handle making it hard to use. Had to wrap my glove around it to get a good grip. As mentioned in other reviews, the pin is too short but the work around is not too bad: just put the chain in front of the cradle when you need the extra length. And speaking of the cradle, it could have been a little bigger making it easier to hold the chain. It would also have been nice if when screwing in the chain tool to close the tool that it would lock in the right position. The way it is now, you can't screw it all the way down which leaves it loose and so you have to use the included rubber band to keep everything secured.
Similar Products Used:
Park Tools, Blackburn
rrp
OVERALL
RATING
5
VALUE
RATING
5
Strength:
has all the tools i need....strong, lifetime warranty, looks good, works great
Weakness:
some ppl say the chain tool, but i have not used that yet......
tools may be a bit too short.....may
before i had this i wished i had it, after i got it, i wont leave home without it.....has saved me many times from riding home with a mis-aligned handlebar.......or squeaking brakes, or mis-aligned derailleur, or twisted saddle......
Stefan Grotegut
OVERALL
RATING
5
VALUE
RATING
4
Strength:
Design, ergonomics, seize, rights tools on board
Weakness:
wrenches are a bit short but usually sufficient, not the cheapest
I like this tool a lot. It has everything what you need on the trail, especially the chain opener. It looks very fancy and is very comfortable to use. It has no sharp edges and is not too heavy. Best tool I ever had and don't want to miss it on my tours.
Similar Products Used:
many other
Sprocketeer
OVERALL
RATING
5
VALUE
RATING
5
Strength:
Every tool I ever need on the trail, and rather useful around the house as well. Light and strong. Priced right as well.
More a review of Crank Brothers. I've had my Multi-17 for many years--perhaps as long as ten years--and finally broke it one day when I couldn't get my crank off and (once again) stood on it to get it to turn.

The tool wasn't made for this kind of stress, though it held up rather well so far, and finally popped a nut.

I e-mailed Crank Brothers on a Saturday asking if it would be worth it for me to bother taking it to my local bike shop to send in to them or if I should just send it direct (or if it would be worth it at all).

In less than an hour they e-mailed me back saying they were putting a new one in the mail.

When I asked if they needed me to send the old one back, they said if I did they would repair it and send it back to me for use as a spare. I wasn't even charged shipping.

When you pay full price for a new item, that's what you really pay for--how well the manufacturer supports and stands behind their product.

Absolutely outstanding support for an already outstanding item. I would have bought a new one of the exact same if they hadn't replaced it for free--and they didn't mind replacing it for free even when I told them that.
Similar Products Used:
Nothing as good.
Fox|Factory Float 27.5" 100mm

(was $799.99)

$304.97




Buy Now

NINER AIR 9 2-STAR BIKE 2020|

(was )

$1,850.00




Buy Now

Shimano|Deore RD-M592 9 Speed Long

(was $69.99)

$33.37




Buy Now
Fox Factory Float 27.5" 100mm

(was $799.99)

$304.97




Buy Now
ODI VANS LOCK ON GRIPS BLACK CLAMPS

(was $29.95)

$20.49




Buy Now