Topeak Morph Pump
Best Price At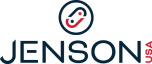 Available At
Available At

DESCRIPTION
-All Morph models feature the portability of a hand pump with the convenience of a floor pump style fold-down foot pad. -All have an extra long hose, butted aluminum barrel, padded elastomer T-handle, Thumblock lever for airtight seal, convertible Schrader and Presta head and an anywhere-on-frame mounting bracket -TZ-4225: Mountain Morph without gauge -TZ-4224: Turbo Morph with flip-out dial gauge -TZ-4230: Road Morph G with inline gauge
marc / fisherbike
Strength:
Best pump ever, when we are riding my pump is the only one that will be used. Some years ago I thought of buying a spare one in case this one got broke, but I now have him for almost 10 years and never had an issue with the pump.
Weakness:
After 10 years the pump never failed, can't think of any weakness.
Price Paid: 36 euro
Purchased: New
Marc
OVERALL
RATING
5
VALUE
RATING
5
Strength:
All, this is the best pump EVER made. When out riding with my friend this is the only pump that is used when we need a pump. It's stable and fast, even bought a spare one to put on stock.
I can advice everybody to get one of these pumps, if you want the best ever pump.
Prophet Julio
OVERALL
RATING
5
VALUE
RATING
5
Strength:
Volume, foot peg, Ease of use, weight ( or lack thereof ). I don't need CO2 anymore.
This Mountain Morph is great. It used to take me 200+ strokes with my old, ridiculous little hand pump to inflate a 27.5 x 2.3. Now I can do it in less than 35 strokes. The ability to stand and pump it like a floor pump is amazing. It fits in my camelback. It weighs 120 grams which is nothing. I don't leave home without it (if I'm going for a ride).
Justin
OVERALL
RATING
5
VALUE
RATING
5
Strength:
Built in pressure gauge, fold down foot peg, fold out horizontal handle is easy to hold while pumping.
Weakness:
Little heavier than some. Absolutely no instructions on how to convert it from shraeder to presta.
I wouldn't be caught on the trail withou this pump - it has saved me a walk home more than once. This is a frame mount pump with some great features: built in pressure gauge, and a fold down foot which allows the user to step on it to anchor the pump giving you more leverage and thus more pumping power. The top handle folds out to horizontal giving you a good surface to grip and the larger size of the pump means less pumping since more air is getting pushed into your tire.

My only gripe: no instructions are given on how to convert it from shraeder valve to presta. Hopefully this will help help some others avoid some of my initial frustration with the unit: to make it work with presta valves you need to unscrew and take apart the piece that attaches to the tire valve. Take the pieces that you remove from inside it, flip them then reassemble...


Bunjinjohn
OVERALL
RATING
4
VALUE
RATING
5
Strength:
This pump delivers lots of air in a short time and having a foot peg makes the difference when you're pumping up large volume MTB tubeless tires out on the trail. You're simply able to put lots of force behind the stroke when you can stabilize the pump like you're accustomed to doing at home with your floor pump and push straight down using your weight.
Weakness:
The foot peg pin promptly worked loose, but I replaced it with a galvanized nail cut and peened to keep it in place and it's worked fine ever since. The only other minor quibble is the pump's size. While it isn't an issue with larger hydration packs, I haven't risked putting it in a Camelbak Lobo's pump side pocket, for example, because it's long enough to potentially fall out on rough stretches, like where I've found other people's pumps. On the other hand, the pump's size directly correlates with how it functions, so I can live with that.
Out on the trail, this is the pump everybody wants to use instead of their own wimpy ones. The only reason I didn't give it five flamin' chilis is having to retrofit the foot peg pin myself with an improved design. With this repair, it keeps on working great.
tgraham1
OVERALL
RATING
4
VALUE
RATING
4
Strength:
Powerful, t-handle and foot brace are great.
Weakness:
The stiff rubber in the valve that seals on the valve stem makes it initially very difficult to attach and air up the tires. Once you figure out how to do it and practice a few times it becomes easier.

Rather big.
This pump is big and powerful. Once you perfect getting it to connect to the valve stem it is an amazing pump.
Similar Products Used:
none
Adrian Miller
OVERALL
RATING
2
VALUE
RATING
2
Strength:
Will inflate > 120 iolbs
Weakness:
Cap valve fell off first ride...worthless now with no parts replacements
Teutonic Boy
OVERALL
RATING
3
VALUE
RATING
4
Strength:
Can pump a lot of air fast. Works well if you have all the parts.
Weakness:
The pump valve cap fell off while riding, and now the pump is useless b/c there are no spare parts available. The plastic piece that holds the hose end on also broke.
Keep it safe in your pack and it will work fine and you won't loose parts.
ROADKILL2005
OVERALL
RATING
2
VALUE
RATING
3
Strength:
Compact, mounts easily, nearly effortless to use when compared with most frame pimps
Weakness:
The chuck on the pump's tube lost the ability to clamp onto the valve stem after only 4 uses! Ended up having to push my bike 3 miles home when the chuck couldn't hold the valve stem tight enough to pump enough pressure into the tire to ride on a rough bike trail! It did pump it enough to make pushing far easier than pushing a flat tire! But not-quite enough to ride on without risking a pinch-flat!Since the chuck wouldn't clamp onto the valve stem; once the pressure was high enough to support the weight of the bike, the chuck would jump off of the stem! If I had a rubber band in my pocket, I might have been able to tie it down tight enough to keep it on long enough to get enough pressure to ride home!
After buying it I quickly fell in love with it, until it left me stranded the fourth time I needed it! Even though it didn't hold up very long, it was So awesome when it worked, I'm still giving it a 'fair' overall rating!
Similar Products Used:
I've replaced it with a Lezyne that should function similarly except for a chuck that threads onto the valve stem!
rshawpt
OVERALL
RATING
5
VALUE
RATING
4
Strength:
Built in gauge, fold away handle, solid construction, dependable
Weakness:
Larger than other pumps
Used road morph for years for dependable performance and built in gauge to measure pressure. Also has a small tube from pump to tire which eliminates stress on the stem when pumping tire. When I bought a mountain bike recently this was the first accessory I purchased. Works great, delievers good volume, multiple mounting options, wouldn't ride without either road or mountain morph!
Similar Products Used:
Road morph
Giro|Montaro MIPS

(was $149.99)

$129.99




Buy Now

GT FURY EXPERT 27.5" BIKE 2019|

(was $4,200.00)

$2,730.00




Buy Now

Shimano|Deore RD-M6000 DM 10s Long

(was $62.99)

$43.17




Buy Now
NINER RIP 9 RDO 27.5 4-STAR BIKE 2020

(was $6,600.00)

$5,279.99




Buy Now
FSA SL-K Carbon 392 Evo 36/26T 10/11s

(was $449.99)

$176.37




Buy Now