Topeak Mini Master Blaster Pump
Best Price At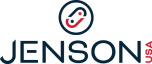 Available At
DESCRIPTION
-Dual pumping action pumps air both push and pull, formerly called Master Blaster -Dual head converts between Schrader and Presta, Thumblock lever for airtight seal, padded elastomer grip -Thumblock lever for airtight seal, includes mounting bracket, dust cap
hwtan68
OVERALL
RATING
1
VALUE
RATING
1
Strength:
relatively cheap
Weakness:
mounted on the bike for about 2-3month. use it once to blow up a new tube for installation into the tyre.

the plunger inside the pump head somehow seized when i turn up the lever and are unable to retract.
the rubber thingy which secure the pump broke...
crazee horse
OVERALL
RATING
5
VALUE
RATING
5
Strength:
everything. its sturdy, small enough, pushes out good volume on both push and pull, the pump is ergonomic.
Weakness:
none that i can see.
i bought my latest Topeak mini master blaster DX as my old one had just worn out, after a good ten years. no one has as many punctures as me, so a decent pump is a must have. im actually actually quite shocked how much better the new model is over the old. its a tiny bit weighty for its size, but apart from that its perfect. the pump fills my 2.1 tubes very quickly, and feels great in your hand. its small enough to not be bulky either when its on your downtube. i was going to buy a different pump second time round, but to be honest its that good i didnt want to risk buying a lesser pump.
Alex Rovira
OVERALL
RATING
1
VALUE
RATING
1
Strength:
Looks cool and tekkie. It is mall and light.
Weakness:
Valve doesn't work. Is a pump that doesn't pump.
Moreover, the strap to anchor is not very secure because the surface of velcro strip is designed to be not very big.
No € paid, it cam free with my new bike.
Similar Products Used:
None
Jo
OVERALL
RATING
1
VALUE
RATING
1
Weakness:
DOESN'T FRAKKING WORK for little road bike valves. I bought it from the shop and took it home and it didn't work. Ever. Brand new. DO NOT buy it.
Don't buy it unless you want severe disappointment.
Similar Products Used:
None.
Cory
OVERALL
RATING
1
VALUE
RATING
1
Strength:
It looks sort of cool.
Weakness:
It doesn't work. I bought a new hybrid bike about 3 weeks ago and the shop clerk suggested I have an air pump as well attached to my bike. I've been on my bike about 4 times in the past 3 weeks (busy schedule, other events interupted any biking plans). I figure today is Sunday, I'd go for another ride but I need to check my air pressure since I haven't ridden my bike for about 6 days. Front tire feels a bit low from just sitting around, so I go to use the MINI and it doesn't even clamp down. Says it fits both Presta and Schrader style valves. The brass cap on the Presta style valve I have is unscrewed and opened. The red plastic thing inside the MINI pump hole is all smashed and won't push in for the valve to go in and clamp on.
My very first time using the pump when I actually need it and it didn't work at all. Now my tire's PSI is nearly flat from trying to get the damn MINI to clamp onto the valve. FAILURE PUMP.
MINI MasterBlaster = FAILURE. Don't waste your money on crap that won't work the very first time you attempt to use it.
Qatarbhoy
OVERALL
RATING
2
VALUE
RATING
2
Strength:
Mounts neatly next to waterbottle.
Looks nice on my bikes.
You can throw it a long way. (Retrieve the patches from the end cap first! You might actually get some use out of them.)
Weakness:
Doesn't work. Apparently any contact with dust will cause the seals to fail and you will be pumping your arm but not your tyres.
Works great once or twice under laboratory conditions; once out on the trial it will fail. I've owned two over the course of a year, both left me stranded when I actually needed them and the LBS couldn't fix them either. My next pump will be a Topeak Morph, reluctant though I am to punt more money in Topeak's direction after these two abject failures. The Morph is what my LBS mechanic uses even though they don't actually stock them. Hmmm.


Similar Products Used:
Wrench Force POS.


calebiker
OVERALL
RATING
4
VALUE
RATING
5
Strength:
Light weight, easy to use, fast inflating.
Weakness:
The Velcro strap snapped.
great deal for the price, I'll just sew the strap back together.
Similar Products Used:
Nothing
Dominick
OVERALL
RATING
1
VALUE
RATING
1
Strength:
i cannot think of one advantage. I bought this on a council of the sellor of which i just bought a mountainbike for the first time
Weakness:
no strength, there is no air coming out in any position. it is certainly not worth that money even not 1 USD. give me a simple footpump. i never buy a product again of this producer. i just used it three times and it is allready stuck. Even first two times were not satisfying.
think thrice before you buy a Topeak product ...
Q.
OVERALL
RATING
4
VALUE
RATING
4
Strength:
Light, gauge, seems strong, seals well
Weakness:
handle not very good for grasping, gauge read a little low (at least on mine)
Not a bad little pump, can pump up my tires up to 60 psi (takes forever), don't need more than that. Gauge is reading a little low ... checked pressure with two very good gauges afterwards ... but it's consistently low so I can deal with it. Don't know about dirt getting into it, I carry nothing on my bike itself. I have large hands and the handle is not well suited for them, but this is only for emergencies after all.

Decent pump, does the job it was intended for, but nothing that made me go "WOW".
Similar Products Used:
lots over 30 years
FireHawk
OVERALL
RATING
4
VALUE
RATING
4
Strength:
Short, fairly light, good gauge, works pretty easily
Weakness:
Must really engage the Presta connection to be absolutely tight to the rim otherwises leaks air
Originally purchased a MMB without the gauge. Could never get it to not leak air. Sent it back to Topeak who immediately worked very well with me and replaced the original MMB with a gauge MMB. Still could not get it to seal and not leak air. Finally, really shoved it onto the Presta connection and locked the clasp. Man, it worked and worked well! Took about 50 pumps to get 47 psi. I am now delighted with the MMB. Works fine and the gauge is pretty accurate when compared to a Topeak Digial gauge.
Similar Products Used:
Blackburn Mammoth
FSA|SL-K 392Evo 36-26T Carbon

(was $449.99)

$166.57




Buy Now

FSA|SL-K 392Evo 32T Carbon

(was $449.99)

$215.77




Buy Now

FSA|K-Force Di2 Carbon 700mm

(was $79.99)

$44.07




Buy Now
DEITY DEFTRAP PEDAL

(was )

$49.99




Buy Now
KONA OPERATOR CR BIKE 2019

(was $5,999.00)

$3,899.35




Buy Now