Topeak Joe Blow Pump
Best Price At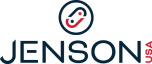 Available At
DESCRIPTION
Topeak Joe Blow Mountain Bike pump has a larger than normal steel barrel, designed specifically for larger volume off-road tires. The analog pressure gauge is extra sensitive and has an air release button to help dial in the exact pressure. This pump also
jSatch
OVERALL
RATING
1
VALUE
RATING
1
Strength:
large bore for low pressure, high volume requirements of a mtn bike tire
Weakness:
yellow valve lever snaps
this is for the mountain specific pump (as pictured). this pump appears to have been engineered to meet a price point rather than longevity. read reviews here and elsewhere. for me, and apparently many others, the yellow valve lever snaps rendering the pump useless. this happened early on for me so i cannot comment on longevity of the internals. considering the rate at which this happens it should be considered an engineering error and topeak should replace the valve heads for free. i would not recommend this pump as it is currently manufactured. it does, however, give you more time to sit on the couch and write reviews you'd rather not.
Similar Products Used:
topeak joe blow road oriented pump (lasted years)
eatdrinkride
OVERALL
RATING
3
VALUE
RATING
5
Strength:
-Big cylinder, moves lots of air
-Sturdy handle
-Gauge range is reasonable for mtb tires and therefor should be more accurate at ~30psi vs. a pump that goes up to 120psi or more.
Weakness:
-Plastic lever on twin head feels el cheapo. It will break at some point, I have little doubt. (smart head is well built and feels solid in comparison)
Review is for the Joe Blow Mountain. I ordered a smart head at the same time thinking the twin head would be too bulky to use on tiny kid bike tires.

Impressions:

It's not epic, not a game changer, hardly gnar gnar nor is it buff. However, it does pump air into my tires quicker than my old pump. For that I'm grateful :)

-pump cylinder is huge
-handle is comfy and seems sturdy enough
-gauge is on bottom, no biggie unless your eyes are getting bad like mine
-as expected it gets a little firm to push at around 30psi
-about 8-10 strokes to fill my completely deflated 2.3 ust Purgatory to ~30psi.
-twin head looks bulky however in reality it is no wider/longer from end to end than the smart head I ordered to replace it
-the yellow lever on the twin head is sub-standard imo. It's plastic and feels like it will break if I'm not wary of it each time I'm going to use it. This is my one real 'con' for this pump
-twin head has a pressure release button - I like this but don't really know if it will be needed in reality. Time will tell.
-the smart head is very nice. The lever is metal and it makes a definitive "snap" sound when you move it's position open/close. I think I might use it in lue of the twin head even if it doesn't save space when used on tiny wheels. it just feels well built.
-smart head does NOT have a pressure release button

At just over 30 bucks (not including the smart head) it's a great buy for me. Now I can retire my 10 year old a Aireon pump that really hasn't worked very well for years now.

3 Flamin' Chilis overall only due to the plasticky lever on the twin head. I'd have given at least 4 or 5 if it came standard with the smart head.
Similar Products Used:
other floor pumps
jeremy
OVERALL
RATING
5
VALUE
RATING
5
Strength:
pumps fast
use it on low pressure large tires like mountain bike and small High pressure (>125 psi), I have even had to use it on my SUV (that was a workout). It's been to burningman several times and is at least 5-6 years old now. I have never cleaned lubed or even put it inside at night.
Weakness:
I doesn't have an LCD screen or surround sound to tutor those who have been having problems with it.
Christopher
OVERALL
RATING
2
VALUE
RATING
2
Strength:
Works fine for lower pressure mountain bike tires.
Weakness:
Dies quickly if one is using it for pumping road tires to 130 PSI plus but the "O" ring is available for $1.00 plus freight in kit part number TRK jB01 from Todson, Inc. N. Attleboro MA.
Don't toss your pump out just buy some "O" rings and replace them from time to time.
mark waggoner
OVERALL
RATING
1
VALUE
RATING
1
Strength:
Works well when it works.
Weakness:
Easily pinches your finger and it hurts like a mofo. Check valve or something inside of it broke and new it rocket-ships the handle up into your face when attached to a bike tire (that, too, hurts like a mofo.)
Look elsewhere for an expensive bike pump. I've always hated this pump and won't buy another from Topeak.
cjsb
OVERALL
RATING
1
VALUE
RATING
1
Strength:
When it works it does its job.
Weakness:
It is fragile and poorly constructed. A piece of junk. After 3 years the pump will no longer compress and air through the hose. This is a major failure. This is my last Topeak product, for that price it should last much nger. total B.S., where's the quality? Topeak blows!
NancyL
OVERALL
RATING
3
VALUE
RATING
3
Strength:
Can accept Presta and Schraeder valves
Weakness:
Seals wear and there is no replacement kit. At about 4 years, the pump was approaching unusable, especially for high pressure tires (100 psi)
I have the Joe Blow SPORT, the bright yellow one. As an earlier poster mentioned, there is no seal kit available when the seal on the twinhead begins to go. The poster indicated he had solved the problem by moving an O-ring from the base of the pump to the head. I decided to try this; the O-ring I found (by unscrewing the cap at the base) had a spring behind it, took flight and I never saw it again.

O-rings being standard items, I decided to visit my local Home Depot. I found that a #7 O-ring, near the faucet section, seems to work as a replacement for the O-ring in the twinhead. 1/2" OD x 3/8" ID x 1/16". A 10-pack is $2.27. To access, remove the screw on the twinhead, pull out the lever assembly, remove and replace the O-ring. Reassemble, making sure the O-ring slides into the twin head and doesn't become caught on or cut by the piece it is sliding into.

I replaced the lost O-ring from the base with a #78, 7/16" OD x 1/4"ID x 3/32". The pump is now working fine. I can repair it nine more times unless something else breaks first.
JJ
OVERALL
RATING
1
VALUE
RATING
1
Weakness:
Doesnt last an no support, no manual
Works for a while, then stopped suddenly after a year. There is no breakdown manual or guide if you are a world traveler, and nothing on the Internet... best to buy a few small cheepies as disposables. Good thing is the heavy tube... you can use it for protection, nothing else.
Similar Products Used:
Lots
Kristianpetrov
OVERALL
RATING
1
VALUE
RATING
1
Strength:
The pump looks strong,clean and has a nice yellow color.
Weakness:
From the second I bought this product it would not pump a presta valve at all. The air would just leak and it basically sucks.
Do not but this pump if you are a road biker and is using presta valve!!! It is a complete ripoff and it does not do anything! I would rather use the 5 dollar pumps at target since THEY ACTUALLY PUMP!
Warren
OVERALL
RATING
1
VALUE
RATING
1
Strength:
When I first bought it, it worked well and I could inflate my tires easily without any effort, but that didn't last very long.
Weakness:
The dual head leaked air after 20-30 uses and now I can not use it for anything other than pumping up my soccer ball.
It seems obvious from reading other posts that the pump head breaks often and quickly, amongst a variety of other problems. I am extremely disappointed with the poor quality of this product.
Similar Products Used:
Other
KONA PROCESS 153 CR/DL 27.5" 2019|

(was $5,999.00)

$3,899.95




Buy Now

GT FURY EXPERT 27.5" BIKE 2019|

(was $4,200.00)

$2,730.00




Buy Now

Shimano|Deore RD-M592 9 Speed Long

(was $69.99)

$33.37




Buy Now
ESKER ELKAT SLX JENSON USA EXCLUSIVE BUILD

(was $5,000.00)

$4,200.00




Buy Now
FSA K-Force Di2 Carbon 700mm

(was $79.99)

$44.07




Buy Now