Lezyne Micro Floor Drive HVG Pump
Available At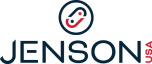 Best Price At

DESCRIPTION
Lezyne Micro Floor Drive Pump HVG: Is designed with an ergonomic handle CNC aluminum. It offers the power of a foot pump in a reduced format, with its threaded adapter 100% aluminum for Any Schrader Presta valves. Has large piston...
zecamara
OVERALL
RATING
4
VALUE
RATING
4
Strength:
Mostly metal parts. High volume fills a mountain bike tire quickly. Presta and schrader adapter are threaded, doesn't damage presta stems. Very light. Foot pedal makes for very efficient pumping.
Weakness:
Gauge is just useless - thumb on the tire gives a better reading. Handle could be a bit bigger. Get the HV not HVG, save $15.
Bought to replace a minimorph, fills tire in a third of the time and yet still fits in the backpack and is light. I got the HPG first but returned and got the HV instead, same thing minus the (useless) gauge.
Similar Products Used:
Topeak Mini-morph
ROADKILL2005
OVERALL
RATING
5
VALUE
RATING
5
Strength:
The High Volume of air delivered as you pump means that you're back on the road, or trail in no time! The hose threads onto the valve stem, meaning no chance of bending/breaking valve stem, and almost no room for hose-attachment failure
Weakness:
It is a little tiring after pumping a while, but that's just the price you pay for the 'high-volume' capability! Also, the handle is small and somewhat uncomfortable, but again, luckily it pumps quickly so you don't need to spend all eternity fighting with the compact, uncomfortable pump handle. The inline pressure gauge is difficult to read in low-light conditions
The High volume of air delivered with each pump fills my MTB tires quickly although it does make the pumping tiresome after a few minutes. but if I stop to help a friend with a road bike, the thin tires are filled before you know it!!And I earn Major 'cool points' for being the guy who rides all prepared! ;)
When not in use, the pump straps securely into the supplied bracket and the hose loops over the handle and threads back onto the base so it won't flop around or get caught on anything!
Similar Products Used:
Topeak mountain Morph.
FSA|SL-K 392Evo 36-26T Carbon

(was $449.99)

$166.57




Buy Now

SHIMANO SLX BRM7000 DISC BRAKE|

(was $119.99 )

$74.99




Buy Now

SHIMANO XT RD-M8000|11SP REAR DERAILLEUR

(was $99.99 )

$67.99




Buy Now
KONA SUPREME OPERATOR AL 27.5 BIKE 2017

(was $7,499.00)

$3,499.99




Buy Now
KONA PROCESS 153 CR/DL 27.5" 2019

(was $5,999.00)

$3,899.95




Buy Now