Lezyne Micro Floor Drive HV Pump
Best Price At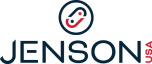 Available At
Available At

DESCRIPTION
-Combination hand and floor pump, CNC machined aluminum, with or without gauge -Flip-Thread chuck threads directly onto Presta and Schrader valves -ABS (air bleed system) chuck to allow release of back pressure and eliminate the chance of unthreading Presta valve cores -Includes 3mm diameter stainless steel wire foot peg and frame mount -HP: high pressure, road-specific design, 160 psi max -HV: high volume, MTB-specific design, 90 psi max
2rn
OVERALL
RATING
2
VALUE
RATING
2
Strength:
comfortable & looks good, but the weakness (below) is too big to ignore.
Weakness:
The metal body - unlike plastic pump body, this one gets dented real fast. just little dents from sitting in a backpack and getting slamed here and there. but on a pump these dents slowly ruins the seal between the inner pistole to the cylinder. After a year or so i had to buy a new one, plastick one this time.
The weakness above is really irritating, bottum line - a good plastic pump body is much more durable to rough treatment than this aluminume body.
I wouldnt reccomend buying it.
telposh
OVERALL
RATING
5
VALUE
RATING
5
Strength:
even the size is light, efficient and elegant yes!
I don't understand the complaint about the size, to me that was the first good thing call my attention, there is a hose that make your work so easy.
Is to be carry on your bag, other than that...it's look for problems, I see all my partners with those mini-mini things also carrying on their bags too, because they afraid to lose them on the trials. or annoying by the noisy vibration...So?
Bottom Line: EFFICIENT
I love the quality and the look, I'm more than happy with my pump.
Lezyne great products
Similar Products Used:
topeak
sidrat
OVERALL
RATING
3
VALUE
RATING
4
Strength:
Great quality. Heavy-duty all aluminum construction. It pushes a lot of air. Very sturdy.
Weakness:
The pump is just to big.
It's a great pump but it takes up too much space in my bag. The pump is over 10" long. It's too big to carry in a back pocket. It's too small to replace a home floor pump. I know it comes with a water bottle mount but then you still have have to take it with you if you lockup your bike anywhere.

I ended up selling it and getting a Topeak RaceRocket MT which is just as nice but the RaceRocket is only 7" long and fits into a jersey back pocket.
Similar Products Used:
Topeak RaceRocket MT
E*THIRTEEN TRS TRAIL A/T 29" TIRE|

(was )

$71.95




Buy Now

FSA|9 & 10 Speed Chains

(was $19.99)

$9.85




Buy Now

GT FURY EXPERT 27.5" BIKE 2019|

(was $4,200.00)

$2,730.00




Buy Now
NINER RIP 9 RDO 27.5 4-STAR BIKE 2020

(was $6,600.00)

$5,279.99




Buy Now
E*THIRTEEN TRS TRAIL A/T 29" TIRE

(was )

$71.95




Buy Now