Lezyne Alloy Floor Drive Pump
Best Price At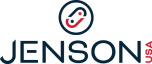 Available At
DESCRIPTION
The highly polished aluminum finish and varnished wood handle dress up the classic Lezyne Alloy Floor Drive pump.
Zachariah
OVERALL
RATING
5
VALUE
RATING
5
Strength:
-Brushed Aluminum and wood looks very industrialized, modern and sharp
-21 full strokes will pump road tire to 110psi
-High volume easily seats MTB tire beads w/o compressor
-Reversible Presta/Schrader valve easily screws in and out
-Billet alloy construction withstands being knocked-down repeatedly
-220psi gauge easily pumps car/motorcycle tires too!
-Inflates sports balls and swim rafts in record time
-Long 47" hose allows inflation with bike high on stand
-100% Made in USA!!!
Weakness:
None whatsoever...
My best friend owns a bike shop, and I had the rare opportunity to demo several professional-grade floor pumps. I soon realized its worth paying for a high-end pump such as the Lezyne Air Drive Alloy floor pump with the flippable air chuck. After sampling the closest competitions' floor pumps for a half season - here are my conclusions:

Specialized Airtool Pro - Nice, but only had 140psi max. The air release button was nice for getting exact air pressure, though. Getting super high pressure made the handle very hard to compress. You need to bear down on the handle just to get the final pounds of pressure. Not the Lezyne...

Serfas FP-606 - This dual-stage pump goes to 160psi but the hi-volume/hi-pressure switch was inconveniently located. Also, the short hose made pumping on a stand require a crutch...such as a short stool. Very cheaply made, and the low price reflects that fact too.

Blackburn Air Tower 4 - Bad seals make for a very frustrating pump. Nobody likes to pump while hearing a hiss! Lifetime warranty service is good, but who wants to wait for a pump to be returned constantly?

Park Tool PMP-5 - Good pump, but removing it from the valve required immense effort...resulting in either broken valve stems and/or skinned knuckles, thanks to contacting the cassette. The Lezyne never exhibited this annoying feature...EVER!!!

Topeak Twister Digital - Short gauge life and unreliable digital readout made this a poor choice.

Strengths of the Lezyne Alloy Floor Drive? Get ready:


The bottom line? Remember the old, reliable Silca Track Pump? The Lezyne is the modern version of this fine tool and not only the LAST floor pump you'll ever need - but it's also by far the BEST money can buy!!! Spend the money now and be done with it FOR GOOD...
Similar Products Used:
Specialized Airtool Pro
Serfas FP-606
Blackburn Air Tower 4
Park Tool PMP-5
Topeak Twister Digital
dwr1961
OVERALL
RATING
5
VALUE
RATING
5
Strength:
Excellent quality; best chuck I've ever used; pumps to high pressure without high effort.
Weakness:
Price is a bit high - but in this case, you get what you pay for.
Simply the best pump I've ever owned (see partial list above). The chuck screws on to both presta and schrader valves. It will NOT blow off at high pressure.

I can fill 700x23's to 135psi with moderate effort. The gauge is large and accurate. Quality-wise it feels like the "old" Silcas.

A beautiful piece of equipment.
Similar Products Used:
Silca Terra, Park PFP4, Blackburn Tower 5 & 4, Specialized Air Force, etc, etc...
KONA PROCESS 153 CR/DL 27.5" 2019|

(was $5,999.00)

$3,899.95




Buy Now

GT FURY EXPERT 27.5" BIKE 2019|

(was $4,200.00)

$2,730.00




Buy Now

FSA|SL-K 392Evo 36-26T Carbon

(was $449.99)

$166.57




Buy Now
FSA K-Force Di2 Carbon 700mm

(was $79.99)

$44.07




Buy Now
ODI VANS LOCK ON GRIPS BLACK CLAMPS

(was $29.95)

$20.49




Buy Now