Lezyne Alloy Drive Pump
Best Price At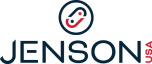 Available At
DESCRIPTION
Elegance and efficiency define the Lezyne Alloy Drive and its high volume capacity, producing up to 90psi.
Jim Hike
OVERALL
RATING
5
VALUE
RATING
5
Strength:
Mine is called Lezyne Race Rocket HP...but this looks similar. Don't think they make my exact model any more. Anyway, I love the pump I bought. Works for road and mountain and is a very simple and clever design. Buy it!
I like a pump over CO2 cartridges. Sometimes you can't quite finish the job with CO2...then you have to walk out. Definitely recommend a small pump. The one I got is quite fast, but really, who cares if it's super fast ... unless you're racing. Thanks MTBR!
Casey
OVERALL
RATING
5
VALUE
RATING
5
Strength:
compact, light, strong, easy
Even with the somewhat high price, it's well worth it. Used it on the trail many times.
TomW88
OVERALL
RATING
5
VALUE
RATING
4
Strength:
Nice design, Performs great, All aluminum, Dual valve
Weakness:
Little bit spendy for a micro pump but the quality makes up for it.
Bought the medium sized one and I'm very happy I did. Filled a 29x2 tire up to about 40-50 PSI in about 30 pumps. The hose that they supplied threaded onto the valve with no problem and none of the fittings leaked air. I seated the bead on my Big Apples in no time flat. I would highly recommend that if your in the market for a pump you pick this up.
Similar Products Used:
None
105millimetersofpleasure
OVERALL
RATING
5
VALUE
RATING
5
Strength:
Compact, light, efficient & effective, smart design, short hose allows comfortable position -- no working around the spokes.
Weakness:
Still have to pump, but not nearly as much as other pumps require
This is a really well designed product that thus far, has performed flawlessly. Filled my 26" tire in ~40-50 strokes, and I have the small version of this pump (I would assume that the medium size does so even faster). There is not a better mini pump on the market that I've seen. Kudos to Lezyne!
Similar Products Used:
various plastic/alloy mini pumps
Fox|Factory Float 27.5" 100mm

(was $799.99)

$304.97




Buy Now

SDG I-FLY 2.0 I-BEAM SADDLE/SEAPOST COMBO|

(was $140.00)

$69.99




Buy Now

RACE FACE TURBINE R DROPPER POST|

(was $295.00)

$229.99




Buy Now
ODI VANS LOCK ON GRIPS BLACK CLAMPS

(was $29.95)

$20.49




Buy Now
Rockshox RS-1 27.5" 100mm Boost

(was $999.99)

$447.66




Buy Now