Fox Shox Shock Pump
Best Price At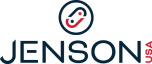 Available At
DESCRIPTION
-High pressure air pump for forks and frame shocks -360 degree swivel hose, tap-bleeder, Schrader valve
Scott
OVERALL
RATING
5
VALUE
RATING
5
Strength:
Super easy to use, better quality and easier to release pressure than other pumps.
If you want the best this is it, I have used many other pumps and this is definately the ticket. The other user must have used the older pump (which is identical to the marzocchi) cause it does suck.
Similar Products Used:
Marzocchi, Cane Creek, Rock Shox
Pete
OVERALL
RATING
1
VALUE
RATING
1
Weakness:
You pay extra for the Fox label. Also: durability; installation; and removal.
This is not a very good product, especially for the price. The pump was difficult to get on and off. It also loosened the valve core whenever I tried to take it off (kind of defeats the purpose.) I have tried this on my Lefty and other forks and got the same poor results.

Save your money and buy something less expensive.
Andy Franck
OVERALL
RATING
4
VALUE
RATING
I recently bought a Jamis Dakar FS bike with a Cane Creek air shock in the rear. I found little to no information about pumps for the shock (looked here, no reviews) - most shops don't carry them. I found and ordered the Fox pump through a mail order place. Basically I just want to get it out there that this pump works quite well. It inflates to high pressures with litttle effort and feels solid enough to give me no concern for failure.
Cajun
OVERALL
RATING
5
VALUE
RATING
4
Strength:
Easy to use. Quickly puts the amount of pressure in that you need.
Weakness:
I got this pump with a bike that I bought off Ebay. It is for a Fox Alps 4 rear shock. The pump was a little messed up because the previous owner bent the piston a little bit. The pump didn't move as well as it should. I straightened it out and now it is fine.
I saw these for sale at Bike Source for $40. If you have to pump your shock up this is the only way to go, except it is pricey!
Similar Products Used:
None
E*THIRTEEN TRS TRAIL A/T 29" TIRE|

(was )

$71.95




Buy Now

ESKER ELKAT SLX JENSON USA EXCLUSIVE BUILD|

(was $5,000.00)

$4,200.00




Buy Now

GT FURY EXPERT 27.5" BIKE 2019|

(was $4,200.00)

$2,730.00




Buy Now
GT FURY EXPERT 27.5" BIKE 2019

(was $4,200.00)

$2,730.00




Buy Now
Shimano Deore RD-M592 9 Speed Long

(was $69.99)

$33.37




Buy Now