ProGold ProLink Chain Lube
Best Price At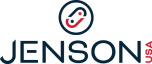 Available At
DESCRIPTION
Progold ProLink Chain Lube is a thin-bodied lubricant which utilizes metal friction reducer technology for smooth shifting and a quiet drive train. Does not build up or become tacky; sheds dirt, mud, and abrasives. Also repels moisture and prevents corros
lew
OVERALL
RATING
5
VALUE
RATING
5
Strength:
No crud, runs smooth, one bottle lasts for ages.
Weakness:
Not sure about its environmental acumen it says environmentally friendly, but not sure how much? 'How to' tips might be useful for how best to use, needs constant reapplication because so light. You could easily end up with a dry chain on a long ride over 150kms.
This stuff is really one step away from WD40. It's very light and does a great job of keeping a well lubed and slick running chain. Absolutely ideal for dry and dusty conditions, road or trail.
Matthias Van den Bergh
OVERALL
RATING
4
VALUE
RATING
5
Strength:
Thin lubricate, doesn't attract many dirt, easy to clean, silent transmission, last long enough for longer rides
Weakness:
It is best to re-lubricate after every 100-200 km's. But this doesn't bother me, I prefer this above regularly cleaning a black chain.
I have tried a series of lubricants until I discovered ProLink Chain Lube. For me, this lube offers the best compromise between the different properties a lubricant can have: the lubricant is quite thin and as such doesn't build up or become tacky. It is quite easy to wipe of most dirt by just spraying some degreaser on a rag and wipe over the chain with it. Being thin, it requires more frequent re-lubricating. Nevertheless, I'm using the same bottle for over a year now, even when lubing the chain 2 times a week. The drop bottle allows an efficient and economic application. When lubricating for the first time, or after a thorough clean of the chain, it is best to lubricate the chain 2 times before riding. Do not forget to wipe off any excess!.
Eddy
OVERALL
RATING
5
VALUE
RATING
4
Strength:
Lasts long and keeps chain
Weakness:
None noticed so far
Just remember to let it dry several minutes before riding (it's not written on the bottle) and see yourself: keeps chain running smooth and quiet. Lasts longer than anything else I tried. I prefer this one to the Xtreme even in "extreme" conditions because it's thinner.
Similar Products Used:
Finish Line, Motorex
yodal
OVERALL
RATING
1
VALUE
RATING
2
Strength:
Not sure it has one. Didn't use it long enough to determine if my chain was wearing or not.
Weakness:
Messy stuff. Cakes up badly. I heard my chain from day one with this stuff.
I cleaned my chain, cassette and rings with Mineral spirits first then also with Simple green, spotless drive chain to begin. Then applied one drop per link then rolled crank backward with a rag around the chain to catch any extra. Did 15 miles and could hear the chain in about 4 miles. Got home put one more drop per link. I could still hear the chain but not bad enough to be concerned. Two days later while riding I could see build up on the idler pulleys and the chain was black with goo.

I don't like this stuff at all.
Harris W.
OVERALL
RATING
5
VALUE
RATING
5
Strength:
The bottle with the applicator nozzle is the best I've ever used. The lubricant itself works great and keeps the drivetrain super clean.
Weakness:
Frequent reapplications, but that's to be expected with a thin lube.
This is a great chain lube if you are doing regular maintenance on your bike which becomes easy because of how great the lube is and how easy application is with the nozzle. Washes off very clean, keeps the chain quiet and compared to other lubes on the market, great value. Don't use too much because then it goes to waste, one drop on each link is plenty.
Edward Rosenberg
OVERALL
RATING
5
VALUE
RATING
5
Strength:
I love Pro Gold! Best lube ut there by far. I've tried lots of them and so far this one works best!
Go out and buy yourself some and see the difference!
Craig Tinsley... Art of Stone
OVERALL
RATING
5
VALUE
RATING
5
Strength:
This lube is thin but gives a super quiet chain slide like a thicker wet lube without all the build up. I also used it on a restoration of a 1940's Singer sewing machine as a cleaner/lube.
Weakness:
The print on the lable came off onto my riding glove.
Me and my fellow bike junkies put a bottle of this lube to the test on a 4 day epic mtb stage race. Results were pleasing at the end with all of us having clean, quiet drivetrains. This lube simply works, it's easy to wash off with degreaser and can be used on many other projects or toys.
madison mcdaniel
OVERALL
RATING
5
VALUE
RATING
5
Strength:
Long lasting and smooth shifting in a variety of conditions.
Works well in all conditions and it lasts a long time a bottle goes a long way.
Silas
OVERALL
RATING
5
VALUE
RATING
5
Strength:
Doesn't attract dirt as easily as some other lubes, easy to remove/clean, excellent bottle dispenser, and honest, personal costumer service.
I haven't bought another lube since I started using ProGold 3 years ago. This stuff just works! I also highly recommend the ProGold bike wash and chain cleaner.
Jess N
OVERALL
RATING
5
VALUE
RATING
5
Strength:
Works greats, cleans up easily off my hands
Weakness:
Nothing that I feel is a weaness
I love this stuff. I have been using it for years and have never been disappointed by it. I've lived in many different places- hot and humid sandy locations, cold and wet places, dry and hot climates- the ProLink Lube has performed well in all those locations.
Dakine Vectra Bike Shorts|

(was $ 85.00 )

$ 39.99




Buy Now

Leatt 3df Hybrid Knee Guards|

(was $ 89.99 )

$ 44.99




Buy Now

IBIS MOJO 3 XT JENSON USA EXCLUSIVE BUILD|

(was $6,000.00)

$4,200.00




Buy Now
Dakine Vectra Bike Shorts

(was $ 85.00 )

$ 39.99




Buy Now
Giro Montaro MIPS

(was $ 149.99 )

$ 129.99




Buy Now