ProGold EPX Grease Lube
Best Price At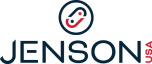 Available At
DESCRIPTION
-Lithium based grease with metal friction reducers
Joshua Dillon
OVERALL
RATING
5
VALUE
RATING
5
Strength:
For use EVERYWHERE. Great price. Long lasting.
Weakness:
None...it does the job, plain and simple.
ProGold EPX grease makes my whips reliable and quiet. I use the product everywhere, including ALL threads, bearings, through-axles, and chain ring bolts. The result has been no distractions from a noisy bike, enabling me to take in more of the sounds around me while I ride. It gives peace of mind knowing the parts on my bikes are protected and will function properly for years to come.
Jordan Kahlenberg
OVERALL
RATING
5
VALUE
RATING
5
Strength:
not too heavy, not too light.
It's tough to find a grease with just the right consistency to be versatile and useful in all situations, but ProGold did it right with their EPX Grease. It quiets bearings and keeps rolling parts working longer by reducing friction, increasing life, and keeping water out and preventing corrosion. The accordion applicator works great to get grease in tighter spots.

Aside from bicycles, I've found this grease to be great around the garage in general.
Double B
OVERALL
RATING
5
VALUE
RATING
5
Strength:
It's a thick grease that keeps things moving. A tub of this product will last a while, unless of course you also use it for trailer balls, car wheels, everything else requiring grease in the garage. Provided very good waterproof lubrication. I tend to over grease things and then clean up. This cleans up relatively easy, if you have over flow.
Weakness:
Would like to see in a tube with a pump adapter, not just the accordion packaging. Would fit better in a tool box.
Just like all PG products, this works. No frills, no outlandish claims, just a product that you can rely upon for its intended use and beyond.
Andrea138
OVERALL
RATING
5
VALUE
RATING
5
Strength:
Super thick, gooey grease. Keeps water out and makes parts stay quiet.
Weakness:
Looks like it's strawberry flavored. Don't be fooled by this.
EPX is the thickest grease I've ever used. Against the ProGold instructions, I've used it on bolt heads and threads without any issue. I've also used it to rehab bearings and make Thompson seatpost clamps STFU.
Jason
OVERALL
RATING
5
VALUE
RATING
5
Strength:
Very tenacious, Keeps water out, Great multi-purpose grease
Weakness:
If using the larger tub it can be a little messy to apply by hand but a $2.00 acid brush from the hardware store takes care of that.
I have been using this grease exclusively on all my bikes, Road, XC, and CX for the last 3 years, when used with a simple acid brush from the hardware store it goes on easily where you need it with much less mess than using your fingers, I have used it for pretty much any grease application, seat post, pedal axles, BB/Crank mating surfaces, repacking headsets and hubs with loose bearings, etc. it works great for preventing water intrusion and I've used it several times to extend the life of sealed cartridge bearings. Despite some people saying that it should not be used on threaded surfaces, I have tried it very sparingly on some threaded applications and when setting to the proper torque have had no problems with anything rattling loose and the added benefit of the anti-seize/anti-rust properties I feel are are well worth it to extend the life of your parts. This will allways be a staple at my workbench.
Similar Products Used:
Pedros SynGrease
Harlan
OVERALL
RATING
5
VALUE
RATING
5
Strength:
Goes a long way, great for bearings and contact surface. You'll never use a full tub in a life time unless you do work for all your friends.
Weakness:
So thick it sticks to you! That's actually a good thing.
It's not for threaded parts because it's such a good lubricant they'll probably vibrate right off, but this is the go to grease for bearings, and any surface that has contact with another. Contact points!
SDG I-FLY 2.0 I-BEAM SADDLE/SEAPOST COMBO|

(was $140.00)

$69.99




Buy Now

KONA PROCESS 153 CR/DL 27.5" 2019|

(was $5,999.00)

$3,899.95




Buy Now

NINER AIR 9 2-STAR BIKE 2020|

(was )

$1,850.00




Buy Now
KONA OPERATOR CR BIKE 2019

(was $5,999.00)

$3,899.35




Buy Now
GT FURY EXPERT 27.5" BIKE 2019

(was $4,200.00)

$2,730.00




Buy Now