Phil Wood Waterproof Grease Lube
Best Price At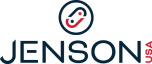 Available At
DESCRIPTION
-The premium ball and roller bearing grease
mtnbiker72
OVERALL
RATING
5
VALUE
RATING
2
Strength:
It is as waterproof as it gets
For cup and cone bearing hubs (Shimano, Formula, etc.) or any other non-cartridge bearing parts, this stuff works the best for the wet PNW. Hubs stay smoother longer through the winter which reduces wear and prolongs service intervals. The one downside...its waterproof grease, nothing more. I have since replaced it with Bel-Ray Waterproof Grease that works just as well and cost $1 more for a 16oz tub as for a 3oz tube of Phils
Similar Products Used:
Finish Line, Park Polylube, Bel-Ray
font ninea
OVERALL
RATING
5
VALUE
RATING
5
Strength:
Ancient grease. By Grecians with a love of lubing things.
It's true that the Phil Woods grease is the best available for loose ball bearings. Most rigs these days have sealed bearings or some other fancy bearing thingy.

I still use it to lube my pedal shafts and cassette spline, and most of the "static" parts of the bike.

It's turning back into the dinosaur it came from it seems...


But I would never, ever, never, ever lube a loose ball bearing without it.
Similar Products Used:
WD-40; Tri-Flo; 10-30; 10-40; JPL's proprietary rocket lube ($299.00 for a 6 oz can -- got it free)
Fat Ass
OVERALL
RATING
4
VALUE
RATING
1
Strength:
Good lubrication. Pretty green color. Smells like a machine shop. Beautiful Phil logo.
Weakness:
There's no such thing as waterproof grease. Expensive.
A good grease with lots of sulfur in it so it has that good machine-smell (and scuff resistance too). The green color is cool, but RED chassis lube is cooler. Don't know where the waterproof claim comes from. This grease will eventually wash out like any other if exposed to water. You can get comparable performance from regular auto bearing lube or chassis lube for MUCH less money. The squeeze tube is convenient though. What do chiles have to do with cycling? And why are they "Flamin'"?
Similar Products Used:
Lubriplate. Gold Medal. Chassis lube.
scoofer cit y
OVERALL
RATING
5
VALUE
RATING
4
Strength:
small in size smells good looks good pretty
Weakness:
reminds me of sheldon browns teeth.
lube is lube, when it's not nessisary then i will care



Similar Products Used:
your mothers ass sweat
Brian
OVERALL
RATING
5
VALUE
RATING
5
Strength:
-Cheap.
-Lasts a long time.
-Water resistant.
Weakness:
Different size opening than most other greases and grease guns, so needs an adaptor to work with the guns.
Seems to be a lot more water resistant and hold up better than the other greases I have used.
Similar Products Used:
Finish Line Teflon grease
Shimano grease
Erik
OVERALL
RATING
4
VALUE
RATING
4
Strength:
Good lubricity, repels and holds up to water very well, sticky for installing bearings in hub races
Weakness:
old school technology without teflon
Phil's Waterproof is very good for ball-bearing hubs and bottom brackets and headsets. Use it and be retro.
Similar Products Used:
WTB GooseGrease, Finish Line Teflon grease, Lubriplate, Maxima/Manitou M-Prep
FSA|K-Force Di2 Carbon 700mm

(was $79.99)

$44.07




Buy Now

DEITY DEFTRAP PEDAL|

(was )

$49.99




Buy Now

ODI VANS LOCK ON GRIPS BLACK CLAMPS|

(was $29.95)

$20.49




Buy Now
Fox Factory Float 27.5" 100mm

(was $799.99)

$304.97




Buy Now
SDG I-FLY 2.0 I-BEAM SADDLE/SEAPOST COMBO

(was $140.00)

$69.99




Buy Now