Phil Wood Phil's Tenacious Oil Lube
Best Price At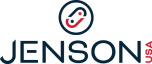 Available At
DESCRIPTION
-Ultimate protection and durability for metal-metal contact -Base oil with rust inhibitors and anti-wear additives
Inferno65
OVERALL
RATING
2
VALUE
RATING
1
Weakness:
Dirt magnet. Messy. Gets on everything never comes out
Don't like it. Won't use it again
mtnbiker72
OVERALL
RATING
5
VALUE
RATING
4
Strength:
Great multi-purpose lube for forks, suspension pivots, chains. Bottle lasts forever.
Weakness:
None is used properly
This thick oil (which is almost assuredly chain and bar oil) can be used in many locations. I've used it to lube fork stanchions, o-rings, pivots, pedal threads, and yes chains. If you use it on your chain like Tri-Flow, you will end up with a sticky mess. But if you put a drop on each link and let it soak in, then wipe the chain thoroughly you will have the best lasting mud and wet weather lube there is. No other chain lube lasts mountain biking in the PNW winter much like this stuff.


Similar Products Used:
Tri-Flow, Finish Line Wet, Mobil 1
mark wilson
OVERALL
RATING
4
VALUE
RATING
5
Strength:
It's a fabulous lube that penetrates and stays put.
Weakness:
As one of the other reviewers put it's really not chain lube. This stuff is messy and flings oily residue all over the bike and brake surface even after wiping the chain down.
I couldn't believe the difference it made on my old worn out chain on my back up bike. I though I was riding the wrong bike. It's great for fork sliders, pivots and anything that generally get's stuck from corrosion and dirt. I will always have a bottle around from now on. I just won't use it for chain lube unless I am riding in the rain and mud. It'a one of the best all around lubes out there.
Similar Products Used:
pedros, kryotech finish line, white lightening, tri flow
Albert Zimmer
OVERALL
RATING
5
VALUE
RATING
5
Strength:
Way to many to list. Just try it !
Weakness:
Theres not enough of this product on the shelves in all bikes stores globely.
I'm a prof mechanic whos swears by this stuff. I use it on every bike my paws work on. I recommend dumping your tri-flow bottal out, washing it and pour some Phil's in it. Witht he tri-flow small apps you can inject Phil's into any small area that requires lube. Just squirt it and go. The the lube do the rest.
Similar Products Used:
Everything you can think of
Dan Rahrer
OVERALL
RATING
4
VALUE
RATING
Strength:
Great in wet and mud
Weakness:
Not good in sand or dust
Phil's is great for wet and muddy rides, but it attracts sand and dust when the trail is dry. One solution, for long rides when the trail is mostly dry, but with some mud or water crossings, where stuff like WL or IW will wash off: Apply Phil's, work it in, wipe completely dry, then cover with IW or WL. This trick helped me through the 1999 Paris to Ancaster Tour (65 km on/off road), when it rained for the last hour, then snowed. The bike and I were covered in muck, ice and snow. There was still some Phil's on the chain at the finish.
Similar Products Used:
WL, Pedros IW & ED, TF, FL
Mike
OVERALL
RATING
5
VALUE
RATING
Strength:
Cheap and effective
I have used this sthuff for almost 10 years and swear by it. Clean your chain every couple of rides with solvent, dry with a rag, and then liberally apply Phil's green goo and your chain will practically last forever. I used one XT chain for seven years before it finally gave up the ghost (and that was after thousands of miles of pretty hard riding).
It really works well in very wet and muddy conditions but be forewarned - it gets real dirty especially in dusty climes but that does not seem to affect it's performance.
Similar Products Used:
Almsot everything
Don Lu
OVERALL
RATING
4
VALUE
RATING
5
Strength:
Sticky--doesn't wash off easily
Works great in sloppy nasty condtions so typical in NE Ohio
Weakness:
Not good for dry and/or dusty conditions
Gets gummy around derailleur pulleys if you don't wipe off excess
This stuff rocks for commuting in the rain and slush during winter here in Cleveland. I get winter road grit everywhere, especially the drivetrain, and when it's wet, regular summer lubes just wash off after one round trip. Phil's Tenacious stays on for weeks at a time. Just make sure you wipe off the excess when you apply it, otherwise you'll get little strings of lube coming off the rear derailleur pulleys, not that it's really detrimental, just messy.

Similar Products Used:
Tri-Flow
White Lightning
Prolink
Pedro's Ice lube
Doug
OVERALL
RATING
5
VALUE
RATING
5
Strength:
Works very well in wet, muddy conditions, whereas other lubes come off with the first drop of water.
Weakness:
Isn't the smoothest lube, but better than using smoother stuff that will come right off. Picks up dry dirt and dust.
This is an excellent lube if you like to ride in sloppy, muddy conditions. On the other hand if you ride in only dry and/or dusty conditions, try something else. Five flamin' chilis for serving its purpose. Would somebody please get rid of that mmmmm review?
Similar Products Used:
Many
chaunce
OVERALL
RATING
5
VALUE
RATING
Strength:
Just like it says, tenacious. and as others say, great for wet and muck.
Weakness:
duh, it picks up dry dirt/dust.
Depending on the conditions I'll be in I use more or less Phil's or TriFlow and go with little or no Phil's for dry rides like summer in Tahoe or the desert. When it's mucky like New Hampshire or the Cascades I give a heavy coat of Phil's.
And why don't you delete the lame mmmmm review?
Similar Products Used:
Tri-flow and other lubes I forget over the last 15 years.
Cdale
OVERALL
RATING
4
VALUE
RATING
Strength:
Easy to use- works well.
Weakness:
Attracts dirt, not chicks.
I had to put a review in here to counter that idiot mmmmmmmm below. Phil's deserves better- it works well, and you can use it on other parts on yer bike. Lasts a while, just wipe- reapply and go- no waiting!
Similar Products Used:
Boeshield, Schwinn
FSA|SL-K 392Evo 32T Carbon

(was $449.99)

$215.77




Buy Now

ESKER ELKAT SLX JENSON USA EXCLUSIVE BUILD|

(was $5,000.00)

$4,200.00




Buy Now

DEITY DEFTRAP PEDAL|

(was )

$49.99




Buy Now
ESKER ELKAT SLX JENSON USA EXCLUSIVE BUILD

(was $5,000.00)

$4,200.00




Buy Now
SRAM Stylo Dub 34T 12s

(was $139.99)

$67.77




Buy Now