NiteRider Mako 200 Lights
Available At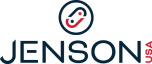 Best Price At

DESCRIPTION
We know lights are an integral part of your daily commute. Using a light can mean the difference between being seen or not by automobile drivers. Many of the entry level commuter lights are nothing more than be seen lights. Your overall safety and visibility should not be limited by your budget, that is why NiteRider created the Mako Series. The Mako line now offers five models and up to 200 lumens, not only allowing the cyclist to be seen, but allowing the cyclist to see as well. Our favorite feature is the side gills emit a red light, which looks cool and makes the Makos more visible. For 2013, NiteRider also introduced the new Mako USB rechargeable light for those who want to forgo changing batteries.
Luposian
OVERALL
RATING
5
VALUE
RATING
5
Strength:
I haven't actually used it at night, on my bike, but given the fact that I tested this light at night, I can heartily recommend this light 100% over my CatEye 3-LED light which, even with four brand-new AA batteries, lights up only a small area directly in front of me. I use it now as a portable flashlight. The Mako 200, using only TWO AA batteries literally lights up the house across the street! It's awesome! And it only uses ONE Cree LED... can you imagine the light output of THREE, side-by-side, like on my CatEye? Methinks that puppy would light up the full width of our street and half a block down, like daylight! :-D
Weakness:
I don't much like the gear-ratchet clamping mechanism. I prefer to make the mounting base a fairly permanent fixture on my handlebars and only have to remove the light, itself, for security. But that's not a huge thing. Just a minor detail.
If you need a new light, for basic lighting needs, get the Mako 200. For $50, at my LBS, it was worth every penny!

Similar Products Used:
CatEye 3-LED
NLZ Socks|Route 66

(was $10.97)

$2.75 (75% OFF)




Buy Now

NLZ Socks|One Track Mind

(was $10.97)

$2.75 (75% OFF)




Buy Now

HAND BUILT RYDE EDGE M30 27.5" MTB WHEELS NOVATEC|

(was $599)

$250




Buy Now
G-Form Pro-X Elbow Pads

(was $49.99)

$24.99




Buy Now
SHIMANO XT RD-M8000 11SP REAR DERAILLEUR

(was $99.99 )

$67.99




Buy Now