Lezyne Super GPS
Best Price At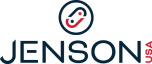 Available At

joboo
Strength:
Easy to set up via phone app. Much lower price point, with the most bag for your cycling bucks. Pairs with phone flawlessly. Has more functions than I regularly use. Easy turn by turn feature. Seems flawlessly with Strava. For what I use this unit for it works just as I'd like. The price is more than right!!
Weakness:
No mapping feature.... but I didn't purchase this unit for that feature.
Price Paid: 149
Purchased: New
Model Year: 2017
Ratt
Strength:
This review is for the newer 2017 "Enhanced" Super. For the street pricing, amount of features, support (constant firmware updates/enhancements and customer support), and toughness (I've cracked 2 Garmins in half) I don't think this GPS can be beat. It can pair to both Ant+ and Bluetooth LE sensors. I have it paired to a Garmin GSC sensor and a $20 chinese clone of that sensor, they both connect flawlessly. The email, text, and phone notification work really cool and it will display what will fit on the screen. The Phone app makes setting up the multiple screens and up to 4 bikes a breeze. If you don't need Ant+ and Di2/etap support you can get a 2017 Macro and save 40%.
Weakness:
Small screen, no map or a useable one, be cool if you can answer phone calls but no gps does this yet,
Price Paid: 125
Purchased: New
Model Year: 2017
2shay
OVERALL
RATING
4
VALUE
RATING
5
Strength:
The GPS took a bit to set up and did take a little longer to find a signal the first time I turned it on. After that though when I start rides from the house or work the GPS signal is picked up right away including from my heart rate monitor, stages power meter and phone. Receiving the complete push notification message is great. The battery life and recording memory is excellent. I like the mount which is much more secure than my Garmin and felt confident it wont fall off because it locks into place with a positive click. Screen is easy to read even with polarized glasses.
Weakness:
The custom field on the screen could be better. You always have to use speed on the screen. Although the other 3 can be changed. You have to read the instructions because it's different than the Garmin but that is like anything new I suppose.
A solid unit for $200. A better looking alternative to the Mickey Mouse calculator look of Garmin and a much better mount. Good battery life and memory storage. Could be more customization options on the screen but a minor complaint. Good support from the company when I called with a question. A real alternative from a legitimate company. Lezyne just about nailed it with this...
Similar Products Used:
Garmin 800
Dale
OVERALL
RATING
2
VALUE
RATING
3
Strength:
Easy to use, loads of features, long battery life.
Weakness:
Very poor GPS reception. Takes ages to pick up a signal and if its cloudy and/or raining it will keep dropping out. The auto pause was also rubbish during bad weather. It will pause while you are moving!
Dont buy one, the Garmin is a far superior product.
Similar Products Used:
Garmin Edge 510
E*THIRTEEN TRS TRAIL A/T 29" TIRE|

(was )

$71.95




Buy Now

FSA|9 & 10 Speed Chains

(was $19.99)

$9.85




Buy Now

RACE FACE TURBINE R DROPPER POST|

(was $295.00)

$229.99




Buy Now
FSA K-Force Di2 Carbon 700mm

(was $79.99)

$44.07




Buy Now
ESKER ELKAT SLX JENSON USA EXCLUSIVE BUILD

(was $5,000.00)

$4,200.00




Buy Now