Yakima HoldUp Bike Rack
Best Price At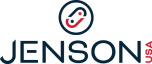 Available At

DESCRIPTION
The Holdup Hitch rack by Yakima is a must have for anyone interested in a high quality hitch rack. A new feature is the side-to-side adjustability that reduces bike-to-bike interference. Yakima understands that using racks can be difficult and confusing. With this in mind Yakima has the Holdup to be quick and easy to use. Another feature unique to Yakima is the StrongArm™ design. This feature enables you to load you bike quickly, whether it be 20" or 29er. That's a large range of wheel sizes. Furthermore, Yakima understands that a versatile rack is an essential to any cyclist. Yakima has designed the Holdup to have zero contact with the bike frame. This allows for easy accommodation for Carbon Road frames as well as bikes with disc brakes and even full suspension bikes. Once it's all said and done the trays easily fold up, this is a compact design. The Yakima Holdup hitch rack comes with fully integrated security locks. These locks secure the bikes to the rack and the rack to the vehicle. SKS Lock Cores included. To top it all off, it comes in a stylish glossy black finish. What's more is a metal bottle opener!
minisman
OVERALL
RATING
2
VALUE
RATING
2
Strength:
Clamps wheel instead of frame
Drops down to open tailgate

Weakness:
Does not Fit 2 bikes if one is XL mountainbike
Wheel clamps wear, I had 1 replaced under warranty.
have had one of these for about 3 years. The design issues I had were:
1. Does not Fit 2 bikes if 1 of them is XL mountain bike. As no matter which way it is adjusted the seat and handle bars clash.
2. There is no place to hang a number plate - this is a legal requirement in Australia
3. After about 6 months one of the wheel locking arms failed and wasreplaced under warranty. Whilst they have not broken there is a lot of slop in them
4. The rear wheel strapstrips easily amd the buckle seems flimsy and slips teeth.
5. A combination of above means the bikes wobble around quite a bit.
I would not recommytend this rack
Punisher
OVERALL
RATING
3
VALUE
RATING
3
Strength:
Quick, convenient, no more front wheel removal required.
Weakness:
Cheapo plastic parts, cheap, irreparable construct, arms develop unacceptable slop and wobble, barely fits 29 X 3" tires, will get you pulled over for license plate obstruction. Red plastic bits fade quickly and look years older than they really are.
Be sure to keep your receipt. You're going to need it for the warranty process. If you use your rack at all, it will start coming apart. Buy a one up and be done with it.Watch out for the law because this completely obscured some license plates on vehicles.it is a big gangly and practically requires two people to install because its unwieldy shape. On the plus side, it's black, it's got a bottle opener that barely works, it's convenient, and makes loading up at the end of a long ride much more pleasant.parts are assembled in such a way that they cannot be repaired particularly the arm.
Similar Products Used:
Older, superior Yakima products. Saris. One up.
Kelbad
OVERALL
RATING
2
VALUE
RATING
3
Strength:
Holds bikes securely once you have them loaded.
Mucho ground clearance due to the way the rack is raised up. (Much more ground clearance than the Kuat and Thule)
No adapters needed when carrying a 20" or 24" wheeled kids bike like on the Kuat.
Weakness:
Moab's dust gets past the seals and makes using the rack VERY VERY hard to use.
This thing feels heavier than the 50ish pound weight.
The retention strap for the secondary pin was attached with a plastic clip. It broke during assembly. You can attach the cable to one of the bolts which hold a tray on thankfully.
I have had this rack for about 3 months. I used this rack on our support vehicle on Moab's 100 mile White Rim Trail. Dust got past the seals on the rotating arms and made it impossible for the lady's in our group to load a bike. When i loaded the bikes, I thought the rotating arms were going to break. Yesterday, my girlfriend was unable to load a bike on this rack by herself. I have used older (not shiny black) versions of this rack many times so I may have just gotten a bad rack. For what this cost, i am disappointed. I called Yakima tech support and they told me to take it back to the store i purchased it from.

If you plan to take this on and off a lot, the weight may bug you. It's only 50#, but it feels heavier due to the shape. A wrench is included and will work, but a socket will make your life MUCH easier during install. Using the wrench on my 2010 4runner took forever!

This rack replaced a Kuat rack which i kept dragging on the ground. My perfect rack does not exist i guess- Kuat quality with the clearance of this rack.
Similar Products Used:
Kuat NV
Thule T2
various roof mount options.
Eric S. Baugh
OVERALL
RATING
4
VALUE
RATING
4
Strength:
This bike rack is easy for my wife and I to put our 29'ers mountain bikes on our 2003 Mitsubishi Montero and enjoy our bikes in Big Bear Lake. It is perfect.
Weakness:
We needed a hitch extension before we could use it which was not explained to us when we bought it. Once we added the hitch extension we had everything we ever wanted in a bike rack.
We now have a stable bike rack where our bikes don't rub or grind on each other while driving to fun places to ride. We love this bike rack and continue to use it.
Serf
OVERALL
RATING
5
VALUE
RATING
5
Strength:
Your kidding me cheap parts..... are you trying to ratchet the straps so your tires leak air? of course the rivet will blow - heck keep twisting the cap on your strawberry jam and it will fail too jackwagon!
Weakness:
Beer bottle opener needs to be aluminum or metal......... if you don't know what I am talking about you don't know your rack.
Ok this review is for the rack that is pictured I know modifications have been made but had to give this review. I was soooo talked up about the Thule rack from my buddies, They said all the reviews are "Thule is the BEST out there". However my lbs could not get me a pro deal on Thule so I opted for the cheap version hahahahahahahaha. How may of you Thule owners are still dropping there seats so they can fit their buddies rig on your rack?. Yakima nailed it short compact trays that are OFFSET!!! wow what a concept. I know that Thule says you can move the trays but why should I have too if I just spent $400+ on a rack that ENGINEERS designed. Keep it up Yakima = Round will always be STRONGER. Oh by the way if this rack is heavy do more pushups Cupcake.
Similar Products Used:
Cheap Performance knock off. Do not waste your time.
Yakima Swing Away - To many different Frame Designs
JunkieJoe
OVERALL
RATING
5
VALUE
RATING
5
Strength:
Damn heavy rack. I use it, and it's extension, to haul around 4 bikes. Super heavy duty. I can install it on my SUV in minutes, and load 4 bikes in the time it takes to write this review. For the money, its hard to find such a heavy duty rack that can transport 4 bikes.
Weakness:
Well, as much of a plus as a negative is the weight. Its no light weight. Getting it aligned and bolted on can be a little chore. And folding it up and out of the way is a challenge. But a weakness, probably not, but rather just to point out when you buy this thing that it'll be heavy.
During a early summer road trip, I used my traditional roof mounted rack and my riding friend used this rack. I was enlightened to hitch mounted racks. I don't keep my rack on my car all the time (my roof rack whistles too much) so easy installation is important to me. Also, my bikes are fairly light, but it seems to take an act of faith to hoist them up onto the roof and in one movement pray the dropouts hit the mounts the first time rather than crashing through the sunroof or denting the roof. I have a big ass tall SUV, so hoisting them up is always an experience.

Then my riding bud shows me that he can install the rack in about a minute, and load 4 bikes on it in no time. On our trip, we had a combination of 26 & 29 MTB's and they all just popped right on the rack. No prayers necessary. They all seemed rock solid on the rack.

So after 15-20 trips to the trailhead, this rack seems t have held up nicely. I've had several neighbors borrow it over the summer as it is just to darn easy to use. I still have my rooftop for an extra cargo thingy, but I just can't imagine using it again for my bikes.

I paid about $800 for the rack and extension from my LBS.
kwoodward
OVERALL
RATING
5
VALUE
RATING
5
Strength:
Well-built, strong, solid design, easy to use, easy on bike, fits my 29er
Weakness:
little on the heavy side but no big deal
I saw this rack for the first time at Yuba Expeditions in Downieville, CA (the best bike shop in the world). Both of their shuttles are equipped with Hold-Ups front and rear, and I was immediately struck by how well designed they were in holding bikes in a rock-solid manner yet without touching the frame anywhere. I told myself that if I ever spent the cash on a really good bike that this was the rack for me. Needless to say my Prius did not come equipped with a hitch but I found one on Amazon for 130 and installed it myself in 15 minutes. I have used it 3-4 times a week and have had no problems. I'm surprised at some of the other reviews because mine has been bombproof. It is bare none the best rack I have every owned. My GF and my Santa Cruz Tallboy LT both love it, too ... everyone is happy!
Similar Products Used:
Yakima and Thule roof racks, Yakima and other trunk racks
mts
OVERALL
RATING
3
VALUE
RATING
3
Strength:
The holdup is a very hassle free thing to use. No need to put in the efforts to lift on your bike and put it on the roof. It will take less than a minute to mount the bike so that sums up the ease. The holdup comes with lock as well so that you can stop to have a meal without worrying for your bikes. It carries a treat for you as well, yes it is the bottle opener.
Weakness:
The things which you should be careful of are that the straps which hold your wheels are vulnerable and you should buy extra and stronger straps to provide security otherwise you may end up missing your bike on the highway! Also the fact that some feedbacks point on the quality of plastic used in the straps so that should not be a worry when you decide to top up your racks with some additional high quality straps.
ambassadorhawg
OVERALL
RATING
2
VALUE
RATING
3
Strength:
Folds up nice when not in use. Nice design. Fits 29er bikes no problem!
Weakness:
Poor quality parts, flimsy plastic wears out and wobbles after several months of use.
I really like the design of this rack. My last rack was destroyed by a vehicle that rear ended my truck. However, freeway speeds cause the plastic parts to flex from the wind which results in "play" between the parts. One side of my rack is no longer trustworthy for freeway speed driving, the swing arm wobbles. The rivet in one of the wheel straps has also come loose and is about to fall out! I could have the failing parts replaced under warranty but this will just happen again, and again. No thanks!
pfox90
OVERALL
RATING
4
VALUE
RATING
5
Strength:
~STURDY
~Well-made
~Easy install

Weakness:
~Price
~Wish hitch lock was included
I've had my Hold-Up for about 2 weeks now and decided to post up a little review. I am coming from a Saris bones, which I loved but I got a new car and didn't want to destroy the bumper like the Bones did. I installed a hitch with the idea of a tray in mind from the start. I was able to get mine through Yakima so I will say I got quite the deal. As for the price, it may be a little expensive for a 2 bike rack, but after seeing some pricing on 1up's, etc. I still think it is a great value.

Unboxing: It was easy. It literally came put together, ready to go in the box. You have to assemble the 2 bars (which already are pre assembled with the fork mount and rear holder attached and tight). Install would take about 10 mins tops. I was kind of worried, I thought it was so easy I must be doing something wrong. I still wanted to look over everything and make sure it was all tight from the manufacture, and it was.

On the hitch: This thing is STURDY. It is a fairly heavy rack with think tubing on the trays and the body. It would be kind of annoying to take on and off the hitch every time. Once tightened down to the hitch it has no play at all, I end up moving the entire car when trying to see if it'll play. Everything is tight and moves on the swivels it is intended to, no other play. Holy smokes this thing folds up small when not in use.

Load up and drive: Loading up the bikes takes seconds. The fork mount works on a swivel that will easily fit 29" wheels. The rear has a nice heavy duty ratchet system with a wheel well for both. My friend and I took a 1hr drive on the hwy 70+mph and the bikes did not move.

Extra: The cable lock that comes with it is a nice feature if you wanna get some post ride food and not worry about your bike, although it is merely a deterrent. I wish they would have included a hitch pin lock but those you can pick up from your LBS for less than $30. It gave me the piece of mind that it won't be stolen off my car.

All in all I am very happy with the quality of this rack. It was a bit expensive to set up, getting a hitch installed on my car for the sole purpose of hauling bikes, but it was worth it. The ease of load up makes it all worth it.
Similar Products Used:
Saris Bones 3
MAVIC CROSSMAX|PRO CARBON 29ER XC WHEELS

(was $2089.99)

$699




Buy Now

RockShox Bluto RCT3|120mm Tapered

(was $650.00)

$499.99




Buy Now

Sun Ringle Mulefut 80|Fat Bike Wheelset 135 197mm

(was $799.99)

$319.99




Buy Now
NINER RIP 9 RDO 3-STAR BIKE 2018

(was $5,500.00)

$4,499.99




Buy Now
MAVIC XA PRO 27.5 WHEELS SHIMANO/SRAM XD BOOST

(was $1899.99)

$799




Buy Now