Saris Triple Track Bike Rack
Available At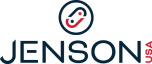 Best Price At

DESCRIPTION
TripleTrack offers a unique design with fork mounts and wheelsThat can be staggered or angledTo make best use of space. 47" Fits in rear of larger vans andTrucks Wheel Holder available Stainless steel hardwareTraps have 1.4 x 4.2" contact area, anti-rattle design, mounting bolts come withTracks system Bike mounts sold separately -This product is onlyThe base unit. Fork mounts pictured above are not included, please order desired quantity seperately.
PENZZZ
OVERALL
RATING
3
VALUE
RATING
4
Strength:
Well machined 47" Aluminum Triple Track offers flexibility when bolting the "Traps" (fork mounts)in place. The Traps can be mounted straight into any of three slots, or anlged across two slots. This offers the flexibility necessary to mount four bikes side-by-side and have handle bar clearance. Allows me to mount four Mt Bikes in the rear of my minivan, so I no longer have to lay them side-by-side with blankets between them.
Weakness:
The 47" aluminum Triple Track has rubber a liner on bottom, and rubber end caps. The rubber end caps fall off easily when handling (like lifting off of the carpeting in the rear of my minivan). The "Traps" use a tightening mechanism, similar to your axle quick release, to clamp onto your fork. But the head on the levered side of the quick release is too shallow, and doesn't allow enough clearance to rotate when tightening against modern shock absorbing forks. With my Manitau Six Comp fork, I can't rotate the lever more than around 20 degrees without risking gouging my fork with the nut that hold the handle on. This makes it difficult to secure the fork adequately. I will be looking for some type of bushing to provide clearance (but may sacrifice holding strength). Saris should know better - the "Trap" works fine on a hard fork but not all shock forks. I'm using in the rear of a Minivan, but would have trouble trusting the holding strength of the "Trap" if I was using this product in the rear of an open pickup. Another problem I had was with the Triple Track packaging. The box wasn't strong enough to not tear open on the end during shipping. Only three of four bolt sets were in the package. I assume one fell out of the torn box. Haven't tried their customer service yet.
Since I haven't found competitve products in local stores, I don't have info about their strengths and weaknesses. I'll make this work in my situation, but shouldn't have to be making modifications to their brand new product. Purchase only if you can inspect how "Trap" would mount against your fork.
Similar Products Used:
None
Box|1x Groupset X-Wide Rear Derailleur 11-46

(was $324.99)

$119




Buy Now

NLZ Socks|Beer

(was $10.97)

$2.75 (75% OFF)




Buy Now

REVIN CYCLING R35|CARBON ROAD WHEELSET

(was $1,200.00)

$799.99




Buy Now
G-Form Elite Elbow Guard

(was $89.99)

$44.99




Buy Now
Box 1x Downhill Groupset 7 Speed 11-24

(was $347.99)

$99




Buy Now