Rocky Mounts TieRod Bike Rack
Best Price At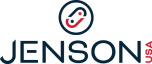 Available At

DESCRIPTION
The Rocky Mounts Tierod is the 'go-to' rack for anyone owning an SUV with existing crossbars, fitting directly onto 100% of any factory installed crossbars - guaranteed.
Walter Bal
OVERALL
RATING
5
VALUE
RATING
4
Strength:
Very sturdy on my roof rack, strong construction, easy to use and compatible with Thule Lock cores with minimal modification to the Thule cores.
Weakness:
Need to lock cores per bike, need two different allen keys to install/remove
Much better that the Thule fork mount bike rack I had before. The RockyMounts TieRod is a better fit on my Thule Aero bars than the Thule bike rack and I manage to reused the Thule lock cores on the TieRod with minimal modifications to the cores. My bikes are way more stable and safe now.
Love the flashy colors to, it's different and make the car easier to find in a crowed parking lot.
rsb201
OVERALL
RATING
5
VALUE
RATING
5
Strength:
Easy installation on any factory crossbars, sturdy and sleek design
Weakness:
The tray could stand to be an inch or two longer
I struggled finding a roof rack that would fit my Nissan Xterra factory crossbars. Most manufacturers required you to buy extra adaptors to make them fit. I was able to mount this directly to the factory roof rack which kept it lower than if I would had to use adaptors. Great product
sixtyone9
OVERALL
RATING
5
VALUE
RATING
5
Strength:
Sleek design and very sturdy. Very easy to setup, skewer is very easy to use. Comes with multiple colors
Weakness:
It requires two lock cores, one to lock the rack to your base and one to lock your bike to the rack. Not a big deal, but other companies manage to design racks only requiring one lock.
I recently purchased and returned Yakima's Forklift after fitting it on a Whispbar roof rack. The bottom line is, the TieRod mounts better than Yakima's Forklift providing easy setup and a low profile design. I could not ask for more from this set up as it complements the Whispbar.
mayonays
OVERALL
RATING
5
VALUE
RATING
5
Strength:
Inexpensive compared to other similar products. Quick and easy installation/removal.
Weakness:
None that I've noticed so far. I've been using the product for about 18 months now, with two different bikes.
Fits (most) factory cross-bars, including the "aero" bars on my 2008 Subaru Forester. I originally had a bike with the 9mm QR dropouts, which this is set up for and it worked perfectly. I needed an adaptor to fit my new bike that has a 15mm QR axle, and one is also available for 20MM axles as well.

Depending on the vehicle and wheelbase of the bike, your trunk may hit the rear wheel while the bike is on the rack. With my current setup there is no issue, but on my friend's Outback he isn't able to move his crossbars up far enough on the rails, which causes the contact. It's a minor issue, but just thought I'd mention it.

Both tires I've used fit in the rail fine, Bontrager XR4 2.35" and Maxxis High Roller 2.35" tires. I would caution anyone with wider tires, as there may be an issue with it not sitting in the rail properly.
Similar Products Used:
None
NLZ Socks|Beer

(was $10.97)

$2.75 (75% OFF)




Buy Now

HAND BUILT RYDE EDGE M30 27.5" MTB WHEELS NOVATEC|

(was $599)

$250




Buy Now

G-Form|Elite Knee Shin Guard

(was $114.99)

$57.49




Buy Now
DIAMONDBACK OVERDRIVE CARBON PRO 29

(was $2,799.99)

$1,599.99




Buy Now
NLZ Socks Route 66

(was $10.97)

$2.75 (75% OFF)




Buy Now