Kuat Beta-2 Bike Rack
Best Price At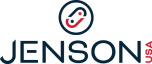 Available At

DESCRIPTION
The Kuat Beta rack carries up to two bikes and fits directly into your hitch receiver. Constructed with rigid 6061 heat-treated aluminum tubing, it is one of the lightest bike racks in its class, weighing less than 13 pounds. Innovative anti-sway cradles
watts888
OVERALL
RATING
5
VALUE
RATING
3
Strength:
Easy to install on car
Easy to mount bike
no sway when driving
Weakness:
big bikes can sway a little and hit rack when mounted on inside position
cradle and tie downs can scrape the frame at exposed brake/shift cable at top tube center
Hard to use with a full suspension bike, or any bike with something in the main frame area.
I love the kuat beta. Easy to use, holds my bike securely and no concerns about it falling off or getting messed up. Only takes about 15 seconds to install on my car, and another 15 seconds to put on my bike. It's a little overpriced for what it is, but the anti-sway and hitch lockdown system is worth it.

My only complaint is how badly it can rub against exposed shift/brake cables. rubbed off all the paint in a one inch square area on the bottom of my top tube. Same problem for all hanging bike racks though, so it's nothing against the beta, just against hanging racks. Shoving a chunk of rubber (old bike grip) between the frame and cables is all it takes.

I tried to put a full suspension bike on it once, and just couldn't get it to fit over the anti-sway cradles. I don't think the cheater bar for a full suspension frame would help it that much. The antisway cradles are really large, and need frame clearance. I don't even think it would clear a small 20" bike frame.
Similar Products Used:
harbor freight hitch rack
Box|1x Groupset X-Wide Rear Derailleur 11-46

(was $324.99)

$119




Buy Now

DIAMONDBACK OVERDRIVE|CARBON PRO 29

(was $2,799.99)

$1,599.99




Buy Now

G-Form|Elite Knee Shin Guard

(was $114.99)

$57.49




Buy Now
G-Form Elite Knee Shin Guard

(was $114.99)

$57.49




Buy Now
G-Form Elite Knee Guard

(was $99.99)

$49.99




Buy Now