Dakine Pick-Up Pad Bike Rack
Best Price At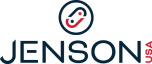 Available At

DESCRIPTION
Protect yourTailgate and your bike. Perfect for shuttle runs. Designed for use on pick upTrucks. Features Heavy duty vinyl with 3/4" foam padding 3 web cinch straps Access flap forTailgate handles Large 62" wide fits most full sized pick-ups Small 54" wide fits most mid sized pick-ups
JR
OVERALL
RATING
5
VALUE
RATING
5
Strength:
Quick to use. Easy to strap in bikes. Microfiber backing.
Why the heck would anyone buy an expensive hitch rack for a truck kills me....

This is hands down the best bike accessory I have ever purchased.

I used to just lay my old bike inside of the bed of my truck and never had any problems. But when I got my brand new Santa Cruz... well, lets just say laying my new carbon bike down was no longer an option.

Coming from a surfing background I gravitated towards the Dakine truck pad immediately and I'm so glad I did. This pad is so easy to use. The straps hold the bikes down perfectly and the bikes stay in place even on the highway. If your going to be traveling off road however, it may be a good idea to run a strap jus in case.

Mine holds up to 7 bikes. The camo print looks so good against my green truck and everyone wants to know what it is for when my bike is not on it. The canvas on the outside is good quality and looks like its going to last a long time.

Overall I am beyond happy with my purchase.
Similar Products Used:
Raceface truck pad
ODI VANS LOCK ON GRIPS BLACK CLAMPS|

(was $29.95)

$20.49




Buy Now

DEITY DEFTRAP PEDAL|

(was )

$49.99




Buy Now

FSA|K-Force Di2 Carbon 700mm

(was $79.99)

$44.07




Buy Now
FSA SL-K 392Evo 32T Carbon

(was $449.99)

$215.77




Buy Now
Fox Factory Float 27.5" 100mm

(was $799.99)

$304.97




Buy Now